NC attorney defends city's decision not to pay $6M to wrongly incarcerated man
Howard has become 'a pawn' in city politics, his lawyer said
NEWYou can now listen to Fox News articles!
An attorney for the city of Durham, North Carolina, defended the city council's controversial decision against paying a $6 million compensation to Darryl Anthony Howard, a man who was wrongfully imprisoned for 21 years.
City attorney Kim Rehberg claimed in an email to Fox News Digital that some media reports regarding Howard are rife with "misstatements, mischaracterizations and falsehoods," and that the city council was not on the hook to pay the judgment a federal jury awarded him in December.
After deliberating for just an hour, the jury in Howard's civil rights lawsuit against retired detective Darrell Dowdy found that the wrongful convictions against him were the result of Dowdy fabricating evidence and engaging in a bad faith failure to investigate. The jury awarded Howard $6 million.
NC MAN EXONERATED ON MURDER CHARGE AFTER 21 YEARS WINS $6M LAWSUIT — BUT CITY REFUSES TO PAY
Howard was exonerated in 2016 and pardoned in 2021 by Gov. Roy Cooper after serving 21 years of an 80-year jail sentence. He had been convicted in 1995 on two counts of second-degree murder and one count of arson, though a judge vacated the convictions and ordered his release because of DNA evidence unavailable at the time.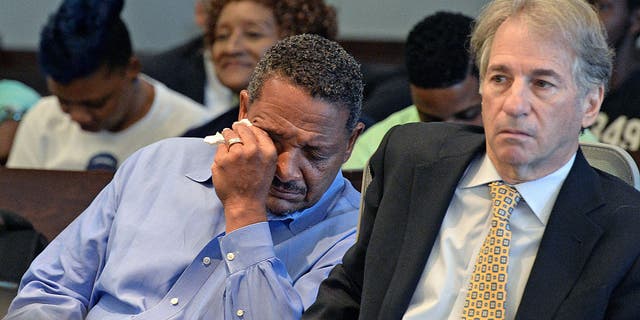 In a series of closed session meetings between December and February, however, the Durham City Council voted against indemnifying Dowdy and paying the judgment to Howard on behalf of the former city employee.
'The city's hands were tied'
Rehberg pointed to a North Carolina statute that she said prohibits the city from paying judgments on behalf of individual employees if the city council finds that the employee or former employee "acted or failed to act because of actual fraud, corruption or actual malice on his part."
Explaining that the city is presently not in a position to discuss why the decision was reached because of pending litigation, Rehberg said the city made substantial settlement offers to Howard before the trial that were "remarkably close" to what the jury ultimately awarded him.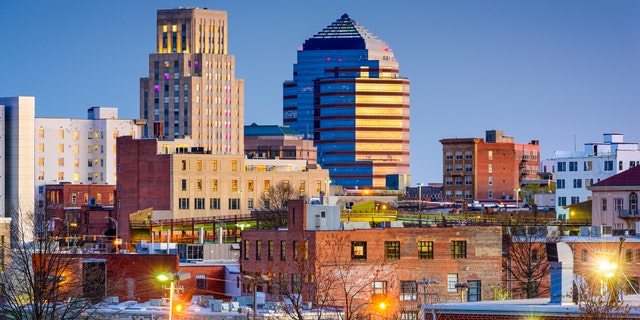 "At the conclusion of the trial, a jury determined that Mr. Dowdy engaged in fabrication of evidence and a bad faith failure to investigate," she wrote. "Once the jury made those factual findings, the city's hands were tied."
Different interpretations
Howard's attorney, Nick Brustin, responded to Rehberg's claim by saying that the city actually owes closer to $11 million after calculating the attorneys' fees to which Howard is entitled under civil rights statutes and that the city never came anywhere close to that in settlement negotiations.
"But the fact that they were willing to offer money as part of a settlement makes clear that they can under the statute," he noted to Fox News Digital.
PROSECUTOR DROPS CASE AGAINST MAN IMPRISONED FOR 2 DECADES
Brustin and the other lawyers retained by Howard interpret the North Carolina statute differently than the city's lawyers.
"At most, the statute gives the city an option whether they have to pay," he said. "They have always chosen to pay. We believe, legally, that after they decided to represent Dowdy and to spend millions of dollars defending him, they are actually required to indemnify him."
The City of Durham paid more than $4 million defending Dowdy and other employees in Howard's lawsuit against them. Rehberg noted there is a difference between paying for an employee's legal defense who denies wrongdoing before trial and paying a monetary judgment for an employee after a jury found he engaged in wrongdoing.
Brustin said that because the city refuses to pay the judgment, they now have to go after Dowdy's assets. Patricia Shields, Dowdy's attorney, said that because the issues decided by the jury where not whether he engaged in actual fraud, corruption, or actual malice, the jury's verdict cannot be the basis for the city council's decision.
Shields said her client served the City of Durham "faithfully and honorably for over 27 years," and that there is no legal basis for its decision not to pay the judgment. They plan to take further legal action if the judgment against him is allowed to stand and the city refuses to pay it.
'A pawn in this ridiculous charade'
A judge dismissed the city from the lawsuit, which Brustin said they plan to fight when they appeal because "there was never any secret that Dowdy engaged in this misconduct."
"It's been known for many years," he said. "It took a jury one hour to determine that he engaged in this misconduct."
Brustin said instead of dragging out the process regarding Howard, the city should focus on investigating other cases that detectives worked on during the time period when Howard was wrongfully convicted.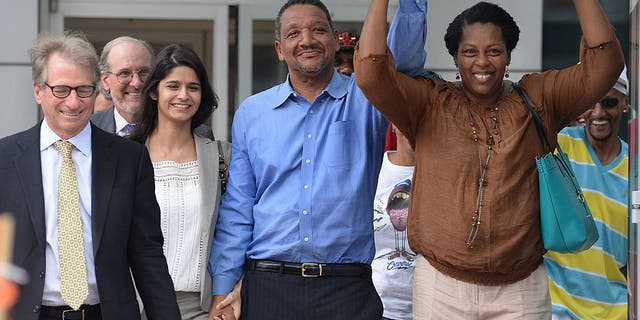 "Because there is no way that this kind of notorious misconduct could have occurred in isolation. It has all the overtones of systemic misconduct, that's what they should be concerned about," he said.
CLICK HERE TO GET THE FOX NEWS APP
"That Darryl Howard has become a pawn in this ridiculous charade is just embarrassing for them," Brustin added. "It just shouldn't be happening. He's been through hell, and they should pay him and be done with it."