Norman Rockwell painting given to Massachusetts high school heads to auction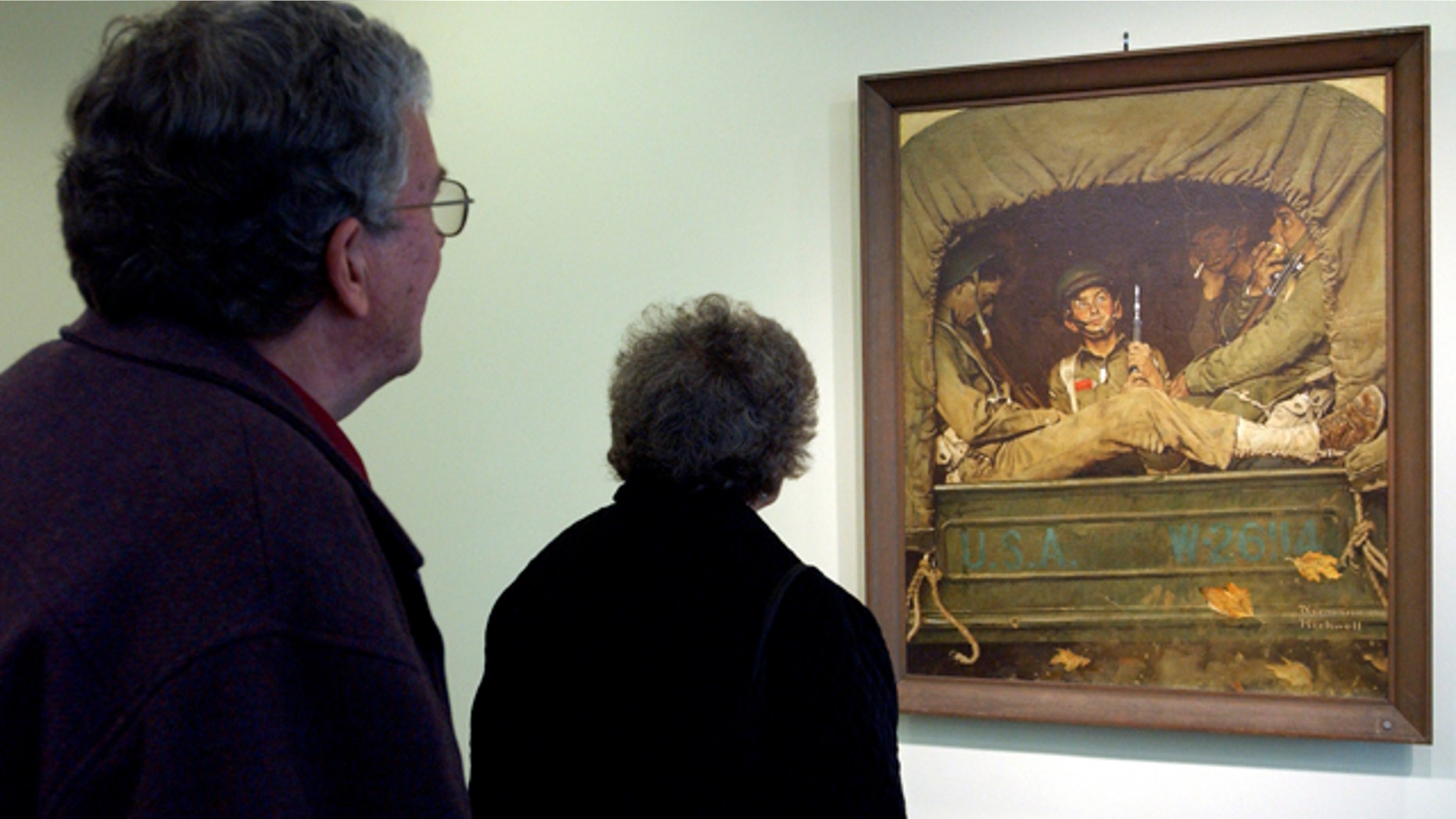 The northern Massachusetts town of Gardner could receive a big windfall later this month when a Norman Rockwell painting given as a gift to the town's high school goes up for auction.
The painting, titled "Wille Gillis in Convoy," shows a group of soldiers riding on the back of a military truck. The work was part of a popular World War II series done by Rockwell for the the Saturday Evening Post, but was the only one in the series not to appear on the publication's cover.
Jeremy Clowe at the Norman Rockwell Museum in Stockbridge told the Associated Press the museum was unaware the painting existed and called it "a real find."
"We have a catalog of all the works we know of, but all we have for that one is the charcoal sketch. This is very interesting news for us," Clowe said.
In the 1950s, The Boston Globe reports, Gardner High School principal F. Earl Williams visited Rockwell at his Vermont studio and inquired about buying one of his paintings as a gift for that year's senior class. After some resistance, Rockwell showed the principal around his studio and gave him "Willie Gillis in Convoy" for free.
The painting hung in the school principal's office until 2001, when officials, mindful of the skyrocketing value of Rockwell's work, had the painting appraised and then put away for safekeeping.
It remained there until this past December, when Rockwell's classic "Saying Grace" sold for $46 million, well above its projected price of between $15 million and $20 million. Gardner mayor Mark Hawke decided that the time had come to see what the town's own painting could fetch.
Hawke contacted the auction house Sotheby's, whose appraisers looked at the painting and pronounced it to be in excellent condition and put its base value at $1.5 million. The school will get a replica to hang on the wall, and the proceeds from the May 21 auction will go toward an educational endowment for the town's schools.
The Associated Press contributed to this report.