No title perhaps, but Ivanka Trump is playing key role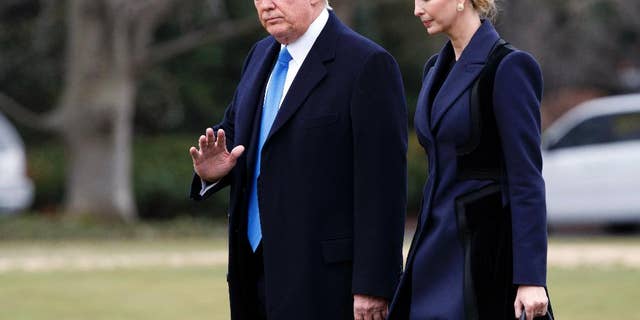 WASHINGTON – She may have no official White House title. But Ivanka Trump is already proving she's an unofficial power player.
The first daughter has made clear that she wants to work on policy and support her father, President Donald Trump. She joined him for a policy meeting with business executives and for a trip to Delaware's Dover Air Force Base to honor a fallen Navy SEAL. She hosted CEOs at her home to talk policy and used her influence behind the scenes at the White House.
These efforts have only underscored questions about the role Ivanka Trump expects to play after resigning from the Trump Organization and her own lifestyle brand to move to Washington. But for now it's her husband who is officially working for the Trump administration.