No serious injuries reported after small helicopter crashes in downtown Honolulu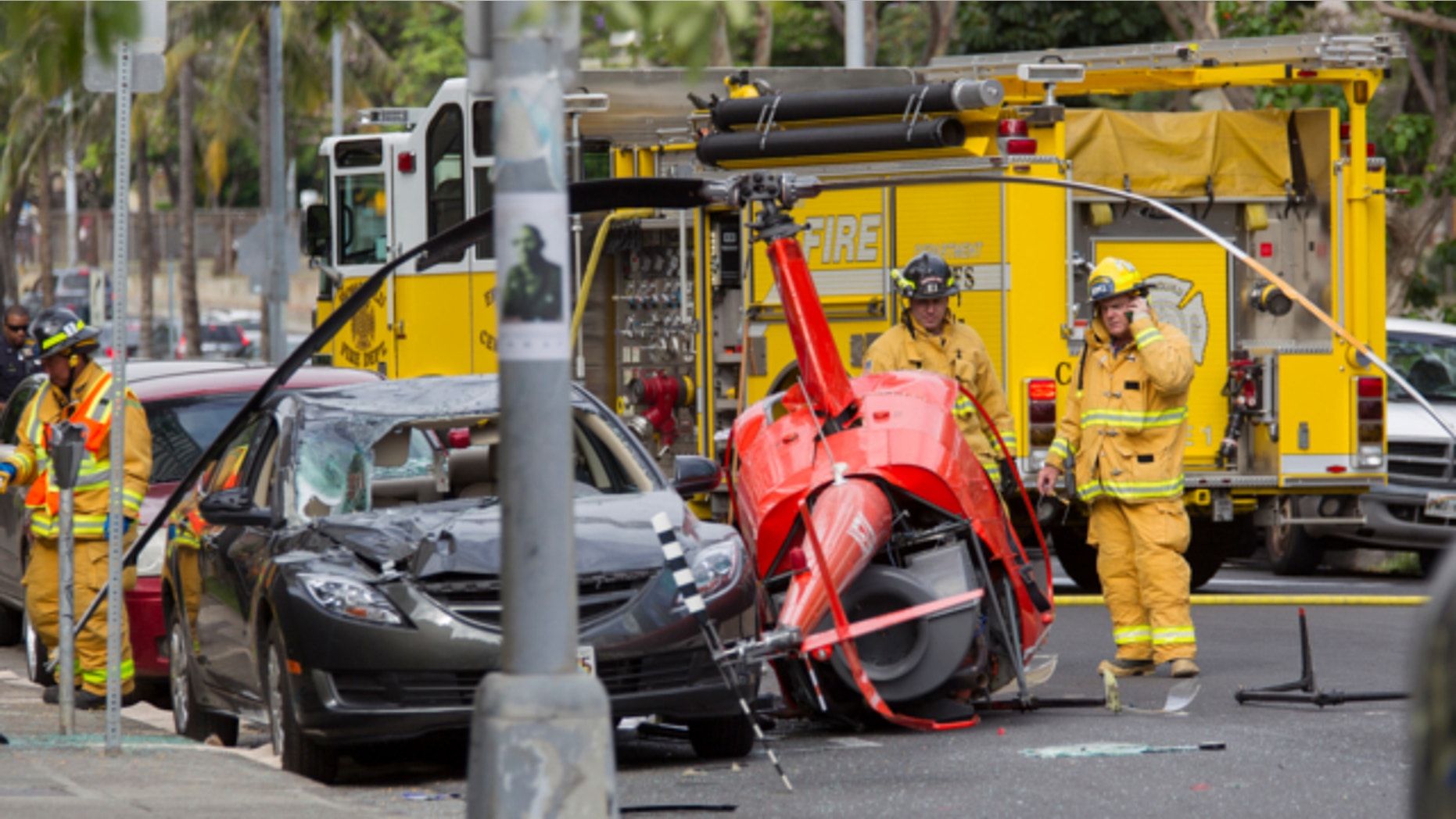 HONOLULU – A small helicopter lost power and came crashing down on a busy downtown Honolulu street Wednesday afternoon, but no one was seriously injured, authorities said.
"It's a pretty miraculous situation that no one was badly hurt by this," said Capt. Terry Seelig, a spokesman for the Honolulu Fire Department. "This is a pretty busy area."
The helicopter was on a photography flight when it lost power, forcing a crash landing on Fort Street, which is home to a large apartment complex and Hawaii Pacific University. The area is usually full of university students and downtown office workers, and has a lot of vehicle and pedestrian traffic.
The chopper ended up along a curb, badly damaging a parked car, Seelig said. A fire station is also on that street, so firefighters who heard the crash ran out to help.
The 30-year-old woman who was piloting the helicopter was uninjured, said Honolulu Emergency Services spokeswoman Shayne Enright said. The 71-year-old male passenger was treated at the scene for minor injuries to his head, Enright said.
Seelig said the chopper belongs to Mauna Loa Helicopters. Representatives of the company couldn't immediately be reached for comment.
Preliminary information indicates the Robinson R22 Beta had an engine failure, said Allen Kenitzer, spokesman for the Federal Aviation Administration.