No injuries reported after huge fire breaks out at Ohio greenhouse operation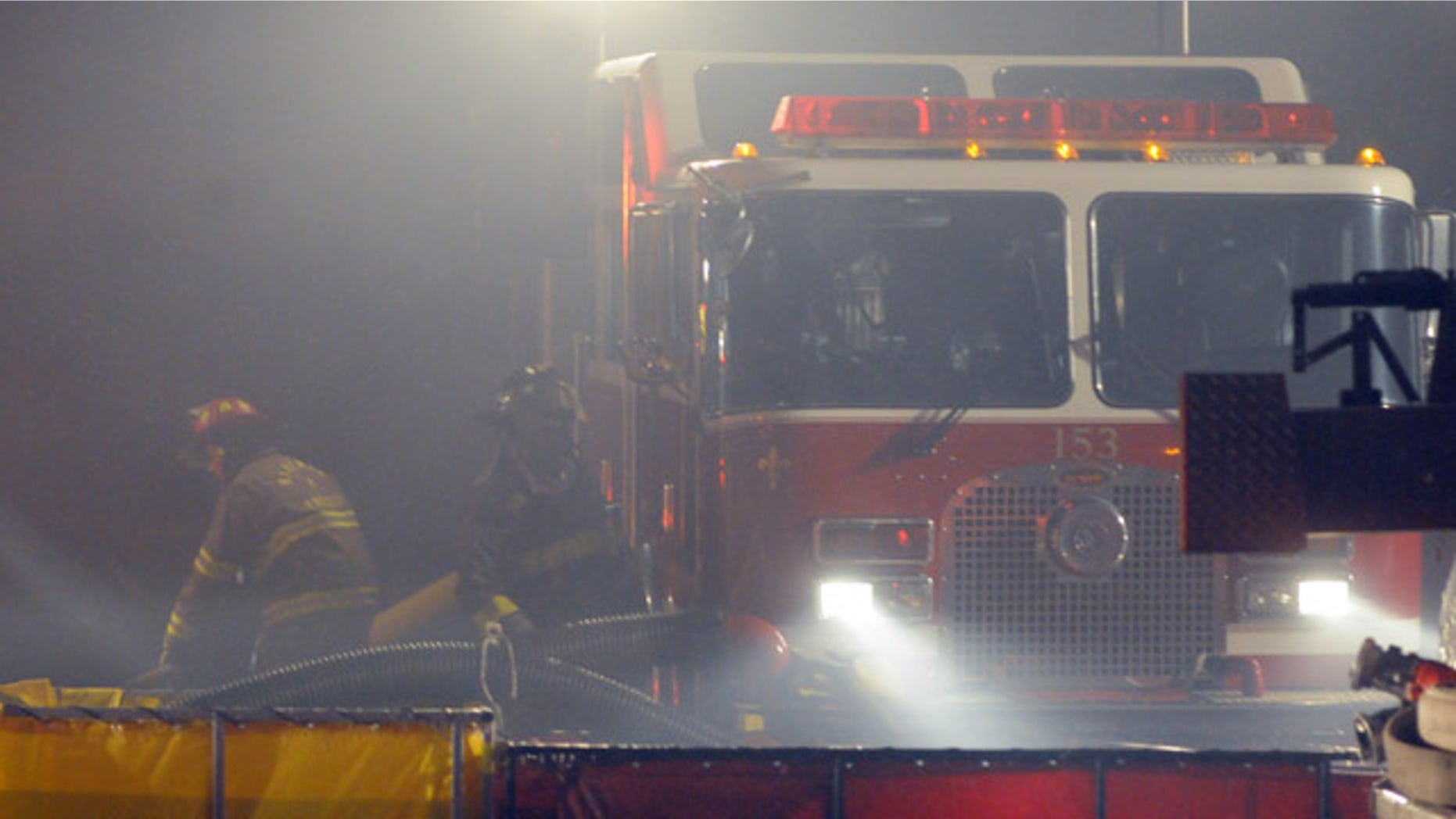 OBERLIN, Ohio – A fire has erupted at one of the Midwest's biggest greenhouse operations, spewing heavy black smoke.
No injuries have been cited in the fire, which was reported Tuesday evening at Ohio's Green Circle Growers.
Firefighters from several towns have been tackling the intense flames while dealing with powerful wind gusts and very cold weather at the greenhouses along a highway in Oberlin, 30 miles southwest of Cleveland.
The cause of the fire hasn't been determined.
Green Circle Growers says on its website it provides plants to stores including Home Depot and Wal-Mart while focusing on green initiatives to eliminate waste. It says the heat for its greenhouses comes from a wood boiler fueled by refuse from tree removal companies. Its products include pansies, hydrangeas, orchids and bonsai trees.