Nik Wallenda's wife to dangle over Niagara Falls by her teeth in stunt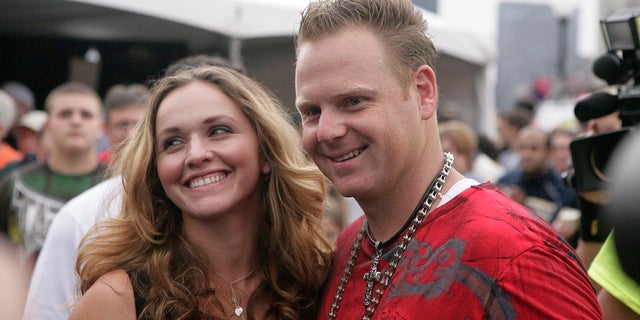 The wife of trapeze artist Nik Wallenda is slated to perform a stunt over Niagara Falls in June.
Erendira Vasquez Wallenda is planning on dangling by her teeth from a helicopter as if flies over Niagara Falls. The date of the stunt is scheduled for June 15, the fifth anniversary of her husband's televised 1,800-foot tightrope walk from the New York side of Niagara Falls into Canada.
The Niagara County Legislature unanimously passed a resolution on Tuesday approving $35,000 be set aside for the stunt. The money will be taken from the Bridge Commission fund, according to Democrat and Chronicle.
AIR CANADA FLIGHT MAKES EMERGENCY LANDING AFTER PASSENGER ATTEMPTS TO OPEN CABIN DOOR
"Nik Wallenda's 2012 walk captured a billion people around the world's imagination, and moreover, generated an economic impact estimated at $21.5 million, with $3.3 million in direct revenues to the City of Niagara Falls," said Majority Leader Randy R. Brandt. "We want to recapture that energy for our local economy."
VIDEO SHOWS SEA LION GRABBING YOUNG GIRL, PULLING HER UNDERWATER
In February, five members of the Wallenda circus troupe plunged off a tightrope while practicing an eight-person pyramid in Florida. Nik Wallenda avoided falling by grabbing a wire. Everyone survived the incident.
The Associated Press contributed to this report.