New York man threatened to kill 2 senators who supported Brett Kavanaugh's confirmation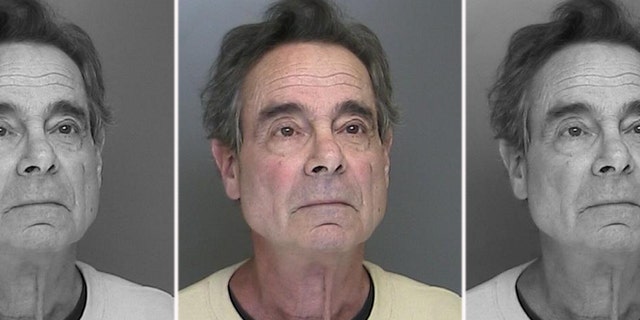 A New York man threatened to kill two senators for supporting Brett Kavanaugh's confirmation to the U.S. Supreme Court, federal prosecutors said.
Ronald DeRisi, 74, of Smithtown, N.Y., was charged Friday with threatening federal officials. He was ordered to undergo a psychiatric evaluation Friday, Newsday reported. DeRisi was ordered to be detained because he "could pose a danger to the community."
The senators who received the threatening messages were not named by officials.
Prosecutors said DeRisi began leaving the voicemails on Sept. 27, the day Kavanaugh appeared before the Senate Judiciary Committee and denied sexually assaulting California psychologist Christine Blasey Ford decades ago.
TEXAS JUDGE SHUTS DOWN COURTROOM IN PROTEST OF KAVANAUGH CONFIRMATION
In the first voicemail, DeRisi did not identify himself but claimed to have a "present" for the senator, according to a criminal complaint.
"It's a nine-millimeter," he said, according to the complaint. "Side of your [expletive] … skull … Yeah Kavanaugh – I don't think so."
In another call left on the other senator's phone, the message said, "Listen … don't you know the guy's a sex offender? How could you not know that … I'm gonna get you," according to Newsday.
U.S. Capitol Police said DeRisi left 10 voicemails at the senators' offices.
DeRisi made the calls from a pre-paid cellphone that authorities traced to his debit card, prosecutors said.
ROBERTS REFERS ETHICS COMPLAINTS AGAINST KAVANAUGH TO FEDERAL JUDGES
Investigators used cellphone records and "location information" from a phone provider to determine the calls were placed in the vicinity of DeRisi's home in Suffolk County, according to the criminal complaint. They found ammunition and a BB gun at DeRisi's home after a search warrant was executed, The New York Times reported.
DeRisi previously pleaded guilty to making other harassing calls in a case that involved at least 15 calls he placed to a victim's home and office, according to the complaint.
DeRisi's attorney, Peter Brill, said his client was "not able to comprehend right and wrong." Brill said DeRisi "is not a physical threat to anyone."
Threatening to kill a U.S. official is a federal crime that carries a maximum penalty of 10 years in prison.
The Associated Press contributed to this report.