New York man charged with DWI with baby daughter in car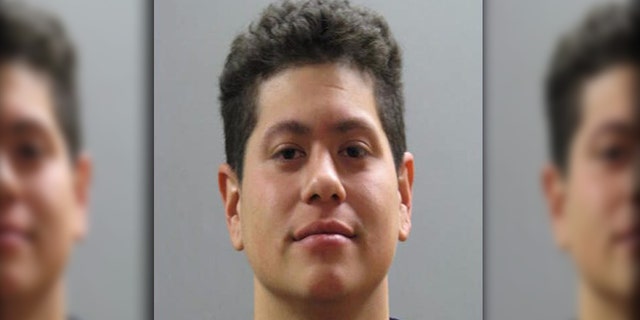 NEWYou can now listen to Fox News articles!
A New York man was arrested on Sunday for allegedly driving drunk with his 9-month-old daughter in the car.
Kevin Caceres, 25, of Long Island, was driving after 2 a.m. early Sunday when Nassau County Police received a call that a 2010 Honda CRV had hit a tree in Valley Stream, WABC-TV reported.
A witness said the car's driver struck a tree, got out of the car, grabbed a car seat with the crying baby in it and ran off.
BRIDE DRIVING TO HER WEDDING ARRESTED FOR DUI
Police discovered Caceres nearby and said he had "bloodshot, watery eyes, slurred speech and an odor of an alcoholic beverage from his breath."
The infant was taken to a hospital as a precaution, and was released into the custody of her mother.
Caceres, according to the New York Daily News, was charged with driving while intoxicated, endangering the welfare of a child and aggravated driving while intoxicated with a child passenger.