New York fitness guru arrested after allegedly kissing, groping client, report says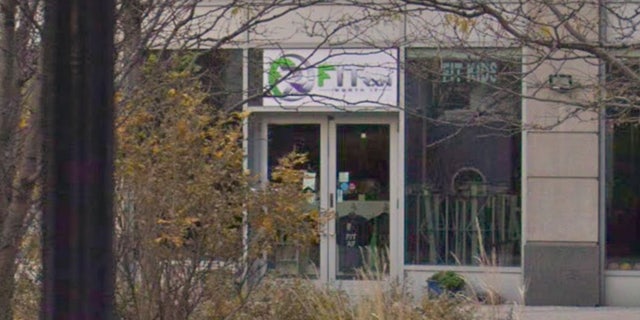 The founder and chief fitness strategist of an Upper West Side boutique gym was arrested Tuesday morning for allegedly sexually abusing a patron at the facility, law enforcement sources told The Post.
Ray Wallace, 40, the owner of FIT RxN on West End Avenue, was taken into custody by investigators with the NYPD's Special Victims Unit in Manhattan on charges of sex abuse and forcible touching, sources said.
Wallace allegedly grabbed and squeezed a 30-year-old woman's buttocks and kissed her without permission inside the gym on Oct. 4, 2017, according to sources.
Two women previously took to Yelp and left reviews detailing allegations against Wallace, who is better known by clients as "Mr. Ray."
One of those women is Nicole G., who reported Wallace to the NYPD on April 24.
According to Nicole's Yelp review, she first went to the gym — which offers boxing and TRX training — in September last year for personal training and bought 10 sessions with Wallace.
She trained with Wallace four times at the gym located near West 61st Street, including once on Oct. 4.
"I felt a great, motivational vibe from the outset, and I was impressed by the studio's cleanliness and equipment. The assessments and workouts were efficient. Then things took a turn, with Mr. Ray making comments like, 'Your butt is amazing. I'm going to make it amazinger. Booty by Ray,'" Nicole wrote in the lengthy post in which she rated the gym with one star.
Nicole continued: "But then it escalated to butt grabbing, jiggling, smacking. If you want to remind me to activate my glutes during a move, use words. Don't lift up my shirt and tuck it into my high waist pants to have more access to it. I just kept stressing that I'm seeing someone, another fitness professional, and not talking about myself much even in response to questions. I was there to workout, not be flirted with."
Click for more from the New York Post.