New York City blind man saved by guide dog will have to give up dog over insurance coverage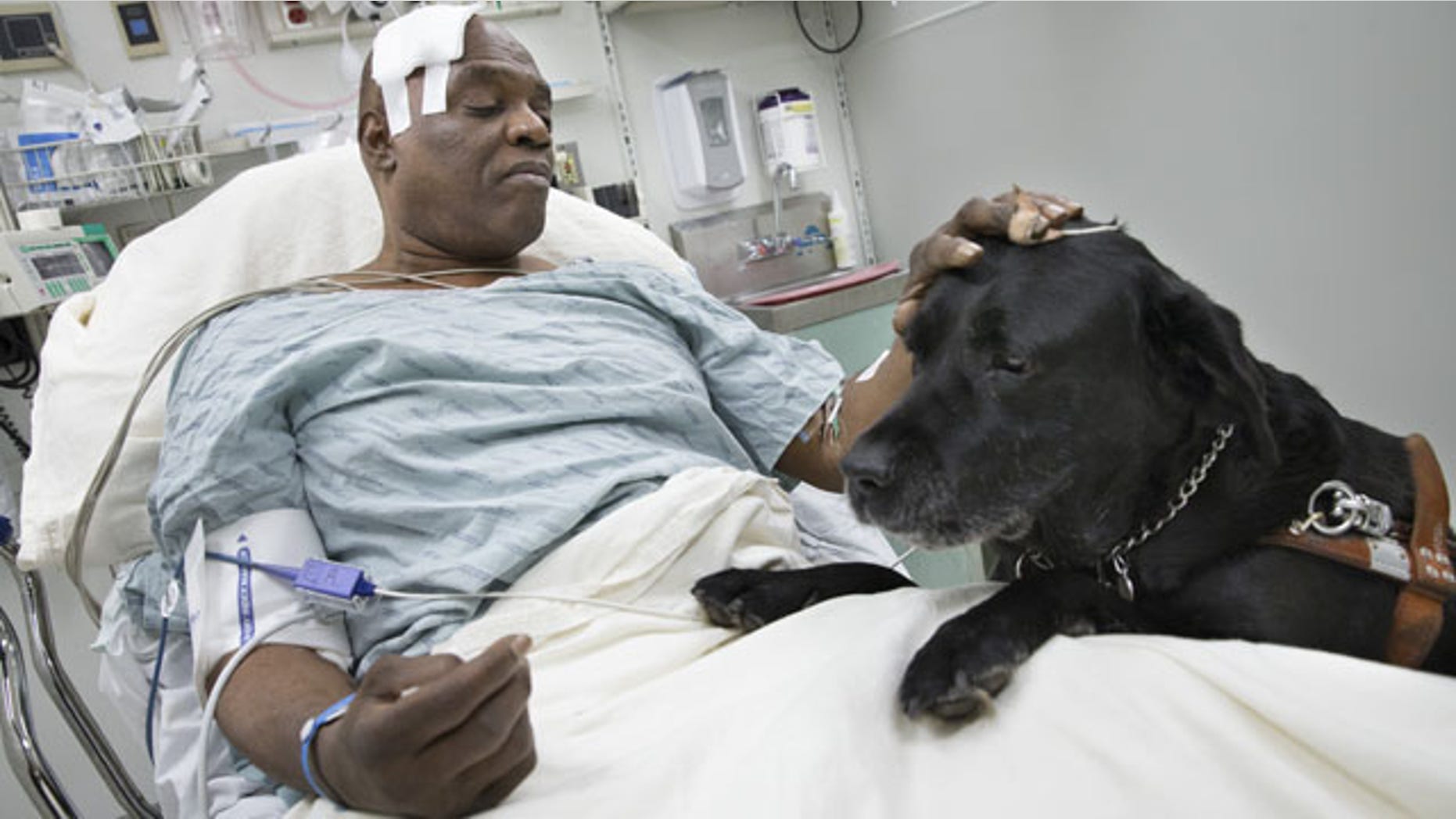 The blind New York City man who credited his guide dog for saving his life Tuesday when he fell onto the subway tracks said he is going to be forced to give up his dog because the dog is nearing retirement and his insurance will no longer cover him.
The lab, named Orlando, will be 11 on Jan. 5, and will be retiring soon, Cecil Williams, 61, said. His medical benefits will cover a new guide dog but won't pay for a non-working dog, so he'll be looking for a good home for Orlando.
"If he had the money," Williams said, "I would definitely keep him."
Williams, who lives in Harlem, was at the 145th Street station in New York City at around 9:30 a.m. Tuesday when he began to feel faint. Despite the best efforts of the dog, a black Labrador named Orlando, Williams tumbled over the platform edge and onto the tracks.
"He went down, and the dog jumped down," witness Matthew Martin told the New York Post . "[The dog] wasn't pulled. He was kissing him, trying to get him to move."
Others on the platform alerted subway workers to Williams's plight. Authorities said a construction flagger told Williams to stay in a trough in the middle of the tracks. Less than a minute later, an uptown A train pulled into the station.
Authorities told the Post the train operator slammed on the brakes, but not before a car and a half passed over the spot where Williams and Orlando were. Remarkably, neither man nor dog suffered any serious injury. Transit officials pulled Orlando out from under the train before Williams was extracted with the help of a backboard and neck brace.
"The dog saved my life," Williams told the Associated Press from St. Luke's Hospital, where he was taken with a cut on his head. "I'm feeling amazed. I feel that God, the powers that be, having something in store from me. They didn't take me away this time. I'm here for a reason."
Williams, who became blind due to meningitis in 1995, said he didn't know why he fainted, but noted he does take insulin and other medications.
According to New York's Metropolitan Transportation Authority (MTA),65 people have been fatally struck by subway , Long Island Railroad, and Metro-North commuter trains as of the end of August. Of those deaths, 40 were considered suicides. In 2012, 48 of the 84 deaths caused by trains were accidental.
The Associated Press contributed to this report.