Hero guide dog never at risk for a bad retirement, organization says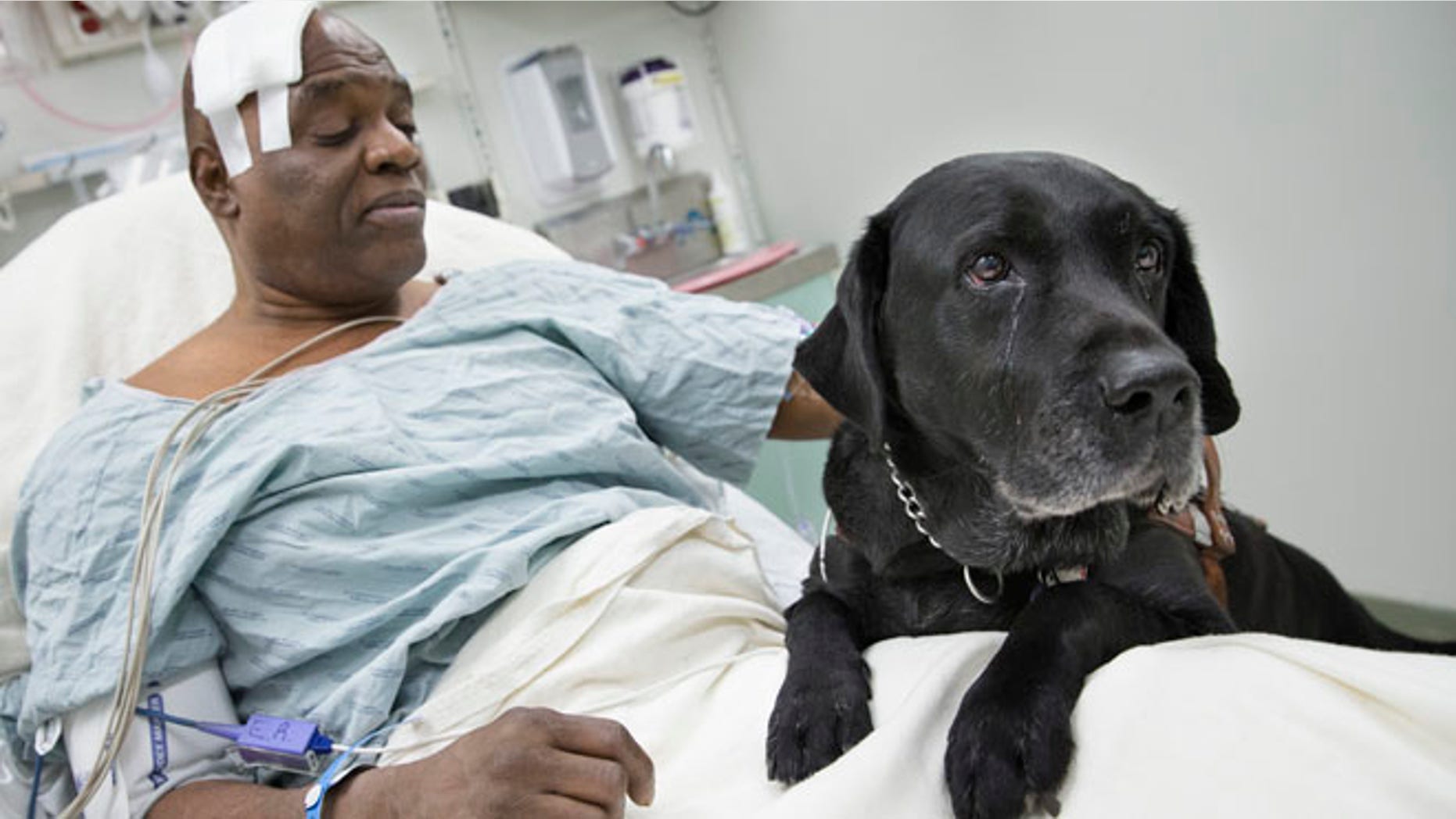 The organization that trained the heroic guide dog that saved his owner's life after he fell onto New York City subway tracks said it will assist the man in caring for the dog when the dog is retired.
"Orlando's future was never in question," Michelle Brier, the director of marketing for Guiding Eyes for the Blind, said. referring to the black lab. "He was set to be adopted by the family who raised him when he was a puppy."
Orlando was catapulted from a greying pooch to the toast of New York after he refused to leave the side of his master on the train tracks at 145th Street in Harlem at around 9:30 a.m. Tuesday.
[pullquote]
"He went down, and the dog jumped down," Matthew Martin, a witness, told the New York Post. "[The dog] wasn't pulled. He was kissing him, trying to get him to move."
The dog's owner, Cecil Williams, 61, who became blind after a bout with meningitis in 1995, said he became dizzy on the platform and lost his footing. A quick-thinking subway conductor managed to hit the brakes and the train, for the most part, safely passed over them. Transit officials pulled Orlando out from under the train before Williams was extracted with the help of a backboard and neck brace.
Brier said Williams had been planning to give up the dog he received from the origination back in 2006 because caring for two dogs would have been a hardship. Williams said he never wanted to give up the dog, but keeping his was impossible because a retired guide dog is not covered by his insurance.
Brier said her organization, which was created in 1954 and has produced 7,000 guide dogs that cost about $45,000 each, will set up a fund to support "graduates" like Orlando. But she said no retired dog from their organization ever ends up discarded or in shelters.
"We have a waiting list to take these dogs in," she said.
"The dog saved my life," Williams told the Associated Press from St. Luke's Hospital, where he was taken with a cut on his head. "I'm feeling amazed. I feel that God, the powers that be, having something in store from me. They didn't take me away this time. I'm here for a reason."