Nearly two-thirds of Navy planes grounded due to years of budget cuts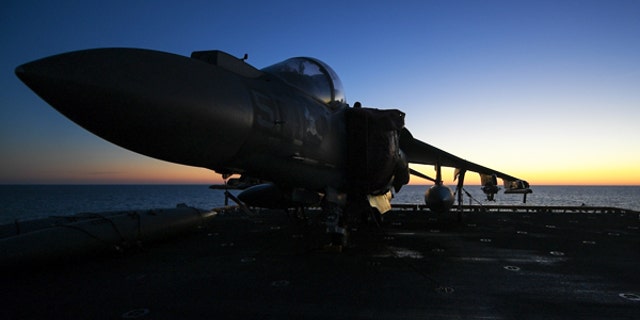 Years of budget cuts have taken a toll on the Navy's fleet of strike fighters.
Nearly two-thirds of the Navy's strike fighters are sitting unused because there is not enough money to repair them, according to DefenseNews.com.
The Navy has had to deal with declining budgets in recent years even though the demand for military aircrafts carriers remains the same. Congress was unable to produce a budget before the October 1 start of the 2017 fiscal year. Political leaders say Congress' inability to pass the military budget on time is hurting the fleet.
In addition to the grounded planes, there isn't enough money to fix the Navy's ships, either. Maintenance of ships have been canceled or deferred. When military vessels are finally brought in for repair, it often takes more time to complete the work. Some submarines in the fleet have been out of service for long periods of time -- in some cases more than four years. One sub, the Boise, even lost its diving certification because it was out of commission for so long.
Officials claim that if more money doesn't become available soon, another five submarines could lose certification, according to the military news agency.
The Navy has been unable to obtain the money needed to move around service members and their families to new assignments, and about $440 million is needed to pay sailors. It also claims 15 percent of its shore facilities are in dire shape and in need of repair, replacement or demolition.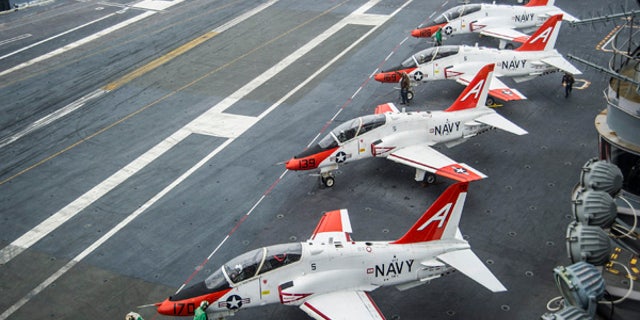 The Navy is not the only military branch dealing with money woes. The Army, Marine Corps and Coast Guard have also complained they are underfunded and need a financial infusion to stay afloat.
The Trump administration is now making an effort to boost military spending. The Pentagon recently delivered a $30 billion spending bill to Congress to help rebuild the armed forces.
Also this week, vice chiefs from the Air Force, Army, Navy and Marine Corps will testify before both the House and Senate's Armed Services Committee.
"I think we have a great opportunity to do the right thing for the country," said Rep. Mac Thornberry, R-Texas, the chairman of the House Armed Services Committee, according to the Associated Press. "I'm pretty optimistic that it will actually happen."