Nearly a dozen passengers walked through unattended TSA checkpoint at JFK, police say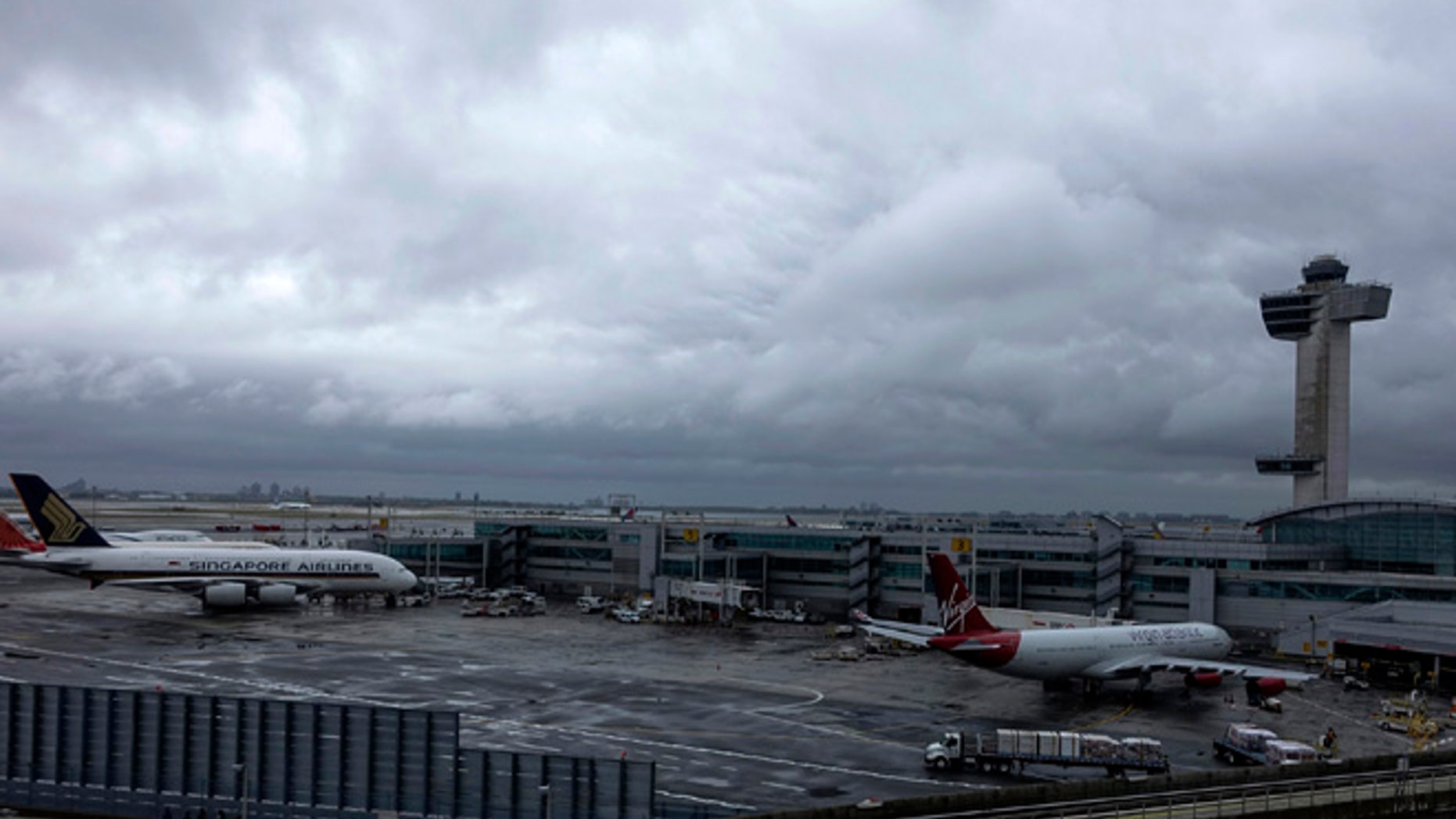 Police were racing Monday to identify as many as 11 people who apparently walked through an open and unattended checkpoint at New York's JFK Airport.
VIDEO SHOWING APPARENT POISONING OF KIM JONG UN'S HALF-BROTHER SURFACES
The passengers walked through the Terminal 5 screening area at around 6 a.m., Port Authority Police told Fox News. They said they searched the terminal for those passengers around 8 a.m. after getting "belated notification" from the Transportation Security Administration, and concluded that all the travelers likely boarded flights.
Police determined three passengers got on a flight to California and would get screened upon arrival, the Port Authority added, saying it was still working to find and identify the other eight.
EXTRADITION UNDER WAY FOR EX-CIA OFFICER, DESPITE APPEALS TO TRUMP ADMINISTRATION FOR HELP
The TSA responded, "Early reports indicate 3 passengers did not receive required secondary screening after alarming the walk through metal detector. All personal carry-on bags received required screening. A K9 team was present at the checkpoint at the time of the incident."
The TSA also promised to take "appropriate action" after a review, adding: "TSA works with a network of security layers both seen and unseen. We are confident this incident presents minimal risk to the aviation transportation system."
The metal detector went off three times as the travelers walked through, sources told the New York Daily News, which broke the story. The checkpoint was about to open as a TSA PreCheck lane but wasn't fully staffed, a senior government official told NBC News.
The search of the terminal by police started "when a TSA supervisor discovered and alerted Port Authority Police to the lapse," Port Authority officials added.
Terminal 5 is used primarily by JetBlue Airways. The airline did not immediately comment.
Fox News' Shira Bush and Lissa Kaplan contributed to this report.