Nearly 1,000 gallons stolen from California gas station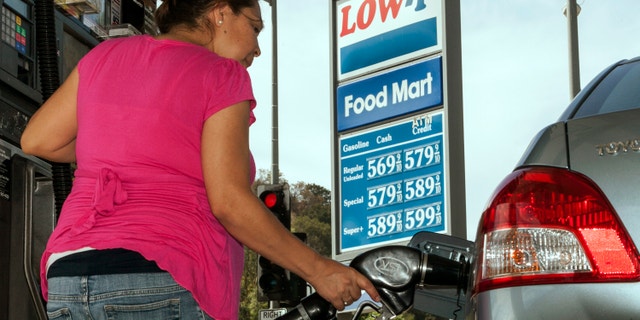 ROSEVILLE, Calif. – Police in the Northern California city of Roseville are investigating the theft of nearly 1,000 gallons of gas from a Shell station.
The station's manager, Tony Sandhu, said Saturday that thieves in a pickup truck somehow disabled the meter to steal 300 gallons of gas after business hours on Sept. 27.
Sandhu said security cameras caught them returning the next night and taking another 300 gallons of gas, some of it going to a tank in the truck's bed.
He said they came back again during store hours and siphoned 300 more gallons, but a cashier recognized the suspicious vehicle and took down its license plate.
Sandhu estimates the stolen gas was worth $4500.
The price of gasoline hit an all-time average high in California of $4.61 a gallon Saturday.