Navy veteran has emotional reunion with stolen service dog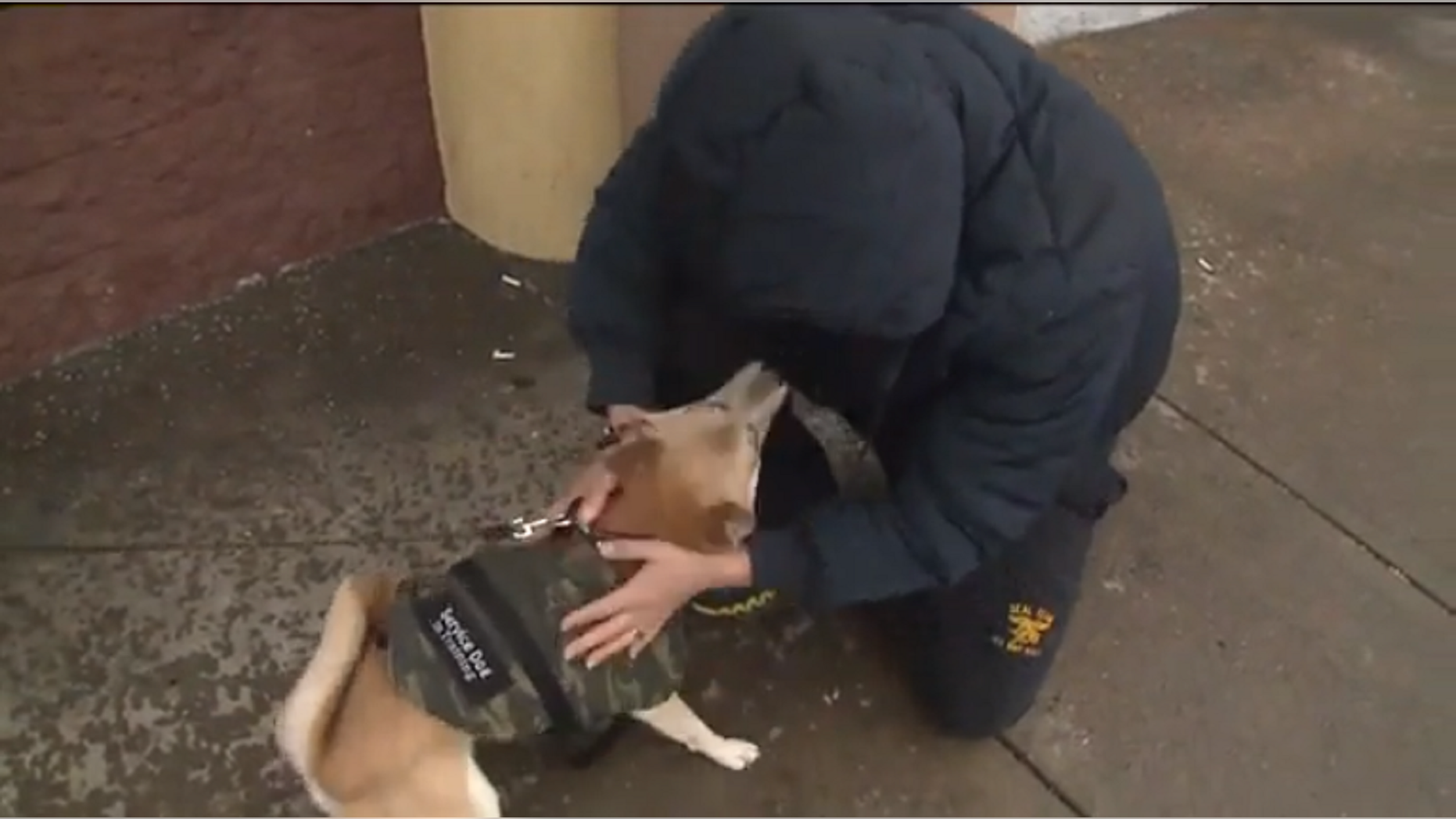 A military veteran radiated pure joy after being reunited Monday with his service dog, who was mysteriously stolen after being tied up outside a Colorado restaurant, Fox 31 Denver reported.
Astro, a Shiba Inu, was taken from his owner, Levi Roybal, on Sunday evening while the pooch was tied up outside the Hibachi Grill in Aurora, Roybal told the outlet.
The Navy veteran reportedly got the dog six years ago to help him deal with post-traumatic stress disorder, depression and anxiety. He described Astro as his "life" and "soul," Fox 31 said.
COUGAR CAUGHT PEEKING INTO WISCONSIN HOME IN DRAMATIC VIDEO
"They have no conscience … they don't care," Roybal told the outlet. "I don't understand how people could do this."
The theft was caught on the restaurant's surveillance camera, Fox 31 reported, and captured a grainy shot of a person walking off with Astro.
"My head is just spinning with anger, sadness -- not understanding why," Roybal told the outlet.
But the next day, the restaurant reportedly called Roybal and told him that a man dropped the dog off.
CALIFORNIA MAN FALLS TO DEATH OFF CLIFF WHILE ATTEMPTING TO RESCUE DOG
Aurora Police told Fox 31 that the person who took Astro allegedly thought the animal was cold outside but authorities said they're still investigating the incident.
Roybal, who is reportedly not going to press charges, greeted his furry friend with open arms and Astro jumped around excitedly.
"I'm never letting him out of my sight now," Roybal told Fox 31. "He's best thing that could have ever happened to me. He's the reason why I wake up."