Navy veteran accused of pouring acid on dogs, gouging their eyes out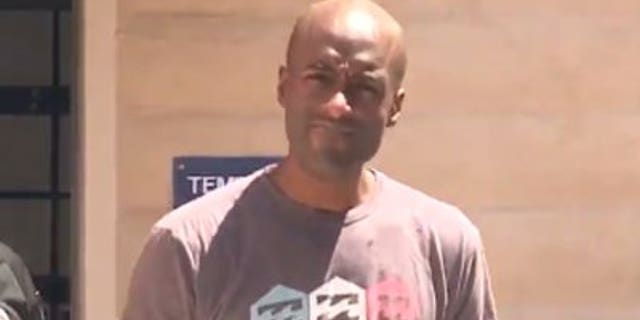 A U.S. Navy veteran in California has been accused of soaking two dogs with acid and gouging their eyes out.
David Herbert, 36, was arrested Wednesday in Oceanside after authorities executed a search warrant of his home, Fox 5 San Diego reported.
RETIRED VETERINARIAN FACING ANIMAL CRUELTY CHARGES
Herbert is a disabled veteran who was honorably discharged from the Navy after six years of service, police said. He doesn't own any animals, nor does he have any at his home, Fox 5 reported.
Investigators said for months they'd been searching for a "monster" who was breaking into a family's home and abusing their dogs, Siberian huskies named Cocayo and Estrella.
The abuser reportedly would burn the dogs' skin with acid or a similar liquid, gouged out one of their eyes and apparently tried to poison the dogs, Fox 5 reported. The dogs' eyes had been so severely damaged that veterinarians had to surgically remove them.
100-YEAR-OLD TORTOISE STOLEN FROM NYC ANIMAL SHELTER
The victims eventually moved away. The next family to move in to the home reported that both of their dogs vanished -- one of which was returned by neighbors. The second dog had not been returned home.
Herbert faces a number of felony charges, including animal abuse, using a deadly weapon, residential burglary, vandalism and petty theft and could be sentenced to 16 years behind bars if found guilty.