Navy jet crashes off Key West; pilot rescued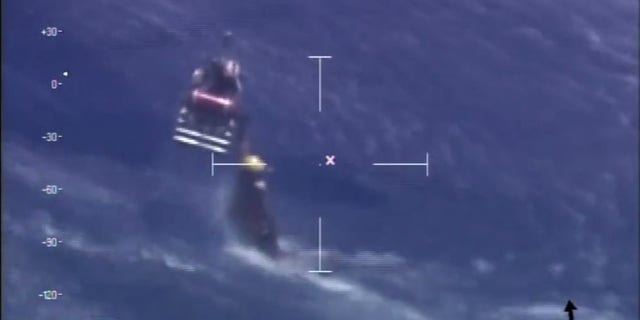 The U.S. Coast Guard rescued a Navy pilot from water outside Key West Wednesday afternoon after his jet crashed, according to the Department of Homeland Security.
The Coast Guard was notified just after 1 p.m. that a Navy F-5N jet pilot was in the water, around 20 nautical miles southeast of Key West, and needed help.
Watchstanders with the 7th District Command Center diverted an Air Station Miami MH-65 Dolphin Helicopter crew and an HC-144 Ocean Sentry airplane crew to find the pilot, a news release from the Coast Guard said.
CUBAN DIPLOMATS KICKED OUT OF US AFTER AMERICANS EXPERIENCE 'PHYSICAL SYMPTOMS' IN CUBA
The pilot had shot off an emergency smoke signal and was spotted around 1:15 p.m. Soon afterwards, crews carefully lifted him from the water. He was brought to Lower Keys Medical Center in good condition, according to the statement.
The jet's crash-landing now marks 13 non-combat crashes of U.S. military aircraft in 2017 – up more than 50 percent during the last year, Fox News has learned.
Fox News' Lucas Tomlinson contributed to this report.