Navy F/A-18 jet crash off Key West leaves 2 aviators dead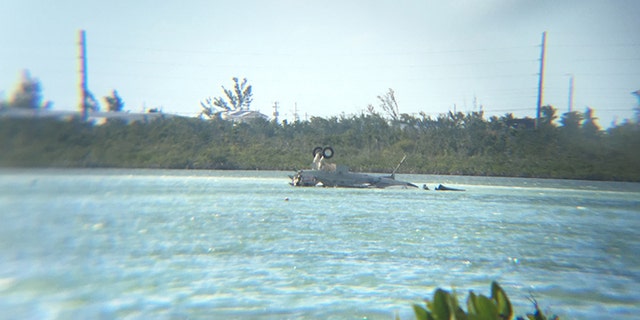 Two U.S. Navy aviators died Wednesday after their F/A-18F Super Hornet jet crashed off the coast of Key West, Florida.
The aviators — one pilot and one weapons systems officer — ejected from the twin-engine jet, which crashed around 4:30 p.m. on final approach to Boca Chica Field at Naval Air Station Key West, the Navy said in a statement. A source told Fox News that the jet was flying back on one engine when it lost the other at low altitude.
Both crew members, based out of Naval Air Station Oceana in Virginia Beach, Virginia, were taken to the Lower Keys Medical Center.
A marina owner in the Florida Keys told WPLG the Hornet jet caught fire mid-air, then crashed.
The Super Hornet is a twin-engine fighter jet that is larger than the F/A-18 Hornet.
The Department of Defense will not identify the aviators publicly until 24 hours after their families are notified. The crash remains under investigation.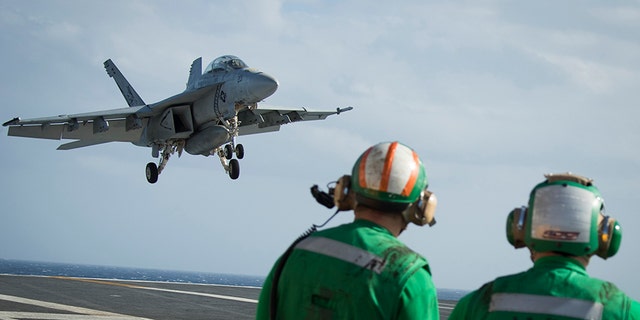 President Trump during a roundtable at Boeing on Wednesday called the F/A-18 a work of "art," and said that he's working with Congress to fund 24 new jets.
The jet was from the VFA-213 Blacklions squadron. Last year, the same squadron deployed aboard USS George H.W. Bush to conduct ISIS strikes in Iraq and Syria.
US MILITARY CRASHES, COLLISIONS IN THE PACIFIC
Earlier this month, an F/A-18 from the squadron performed a rare nighttime flyover in Annapolis, Maryland, ahead of a Capitals versus Maple Leafs outdoor NHL hockey game played at Navy-Marine Corps Memorial Stadium.
In November, the head of Naval Aviation told Congress that only half the Navy's 542 F-18 Super Hornet jets can fly right now and only 31 percent are fully mission capable and ready to "fight tonight."
Fox News' Kelly Chernenkoff and The Associated Press contributed to this report.