Murder charges filed in Amber Alert deaths of siblings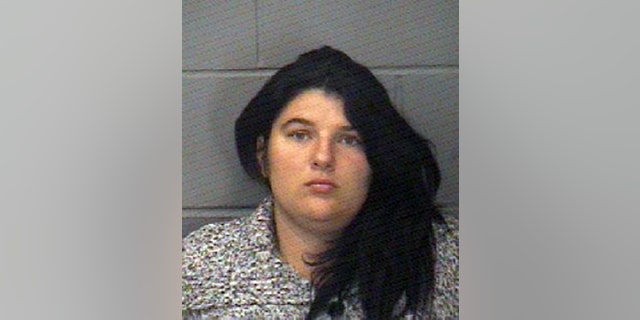 NEWYou can now listen to Fox News articles!
ELKHART, Ind. – An Indiana woman accused of smothering two of her children after abducting them was formally charged with murder Friday.
Elkhart County prosecutor Curtis Hill Jr. filed the charges against Amber Pasztor of Fort Wayne in the asphyxiation deaths of Liliana Hernandez, 7, and Rene Pasztor, 6.
Police in Elkhart found the children's bodies Monday evening, hours after authorities issued an Amber Alert following their abduction from the home of their custodial grandparents. Pasztor told police that she smothered the children, a probable cause affidavit said.
"While any rationale she may have had for completing this deadly deed in our community is still under investigation, her two children, our tiny victims, deserve justice and they will get it," Hill said in a news release.
Pasztor also is a suspect in Allen County in the shooting death of a neighbor, Frank Macomber, 65, whose car she was driving when she was arrested, Hill said. Macomber's body was found Tuesday in a wooded area.
Pasztor is scheduled to make her first appearance Monday in Elkhart Circuit Court, online court records show. The records did not list an attorney for Pasztor, who is jailed without bond.
The probable cause affidavit says Pasztor flagged down an Elkhart police officer about 5:30 p.m. Monday and told him her children were dead in the back seat of Macomber's car. She told police she had kicked in a door at her parents' Fort Wayne home, abducted the children, took them to a park and a restaurant and then smothered them by placing her hands over their noses and mouths, the affidavit says.
Pasztor has a third child that she left behind at her parents' home.
Nearly 200 people, including Pasztor's parents, gathered Thursday evening in Elkhart for a prayer vigil for Liliana and Rene. They lit candles and sang "Happy Birthday" to Liliana, who would have turned 8 this week.
"I want to say to my daughter who did this, that she is not my daughter anymore," Pasztor's father, Ricky Green, said. "I want her to burn."
Elkhart Police Chief Ed Windbigler told those at the vigil that the turnout "is what this community is about."
"Every time the community steps up when something like this happens and says that they are tired of this stuff, I'm all about (being a part of) it," Windbigler said.
Candy Yoder, president and CEO of Child and Parent Services, said the unity that community members share gives her hope.
"We can feel pain together and share that together, and we can feel disturbed and we can feel confused and share that," Yoder said. "But we can also feel hope, and you can look around at this crowd and this gives me hope."