Murder charge for Florida man after wife's body is found on their 1st anniversary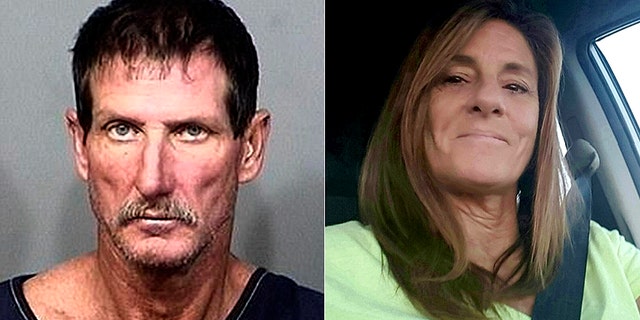 Police charged a Florida man with murdering his wife during a domestic dispute after they found her body on the couple's one-year anniversary.
The body of Lori Lynn Upthegrove, 51, was found on Christmas Even in a wooded area in Titusville, Florida. Her husband, Timothy Upthegrove, 53, has been charged with second-degree murder and was ordered held without bail.
The couple were involved in an argument at their home that become violent on Dec. 18, the authorities said in a statement. Lori was reported missing by her family members the following day.
After killing her, police say, Timothy put her body into the back of her vehicle and dumped it in the woods.
POLICE REMOVE WHITE NATIONALISTS' MEMORIAL FOR WOMAN SHOT BY SOMALI COP
Lori's husband initially told investigators that he last saw his wife driving away from their home and later found her SUV abandoned at a gas station. He later changed his story, claiming that she had thrown her car keys at him.
According to posts on social media, the couple tied the knot on a Florida beach on Dec. 24, 2016.
Timothy Upthegrove has an extensive criminal record that includes past charges of domestic battery by strangulation, burglary, larceny, property damage, trafficking in stolen property, probation violations and contempt of court.
The Brevard County Sheriff's Office's arrest database includes 16 different mugshots for him from various years.