A female member of MS-13 was sentenced to 40 years in prison Friday in the brutal killing of a 15-year-old girl.
Venus Romero Iraheta, 18, was convicted of murder in January 2018 in the 2017 slaying of Damaris Reyes Rivas.
She pleaded guilty to first-degree murder, abduction and criminal street participation earlier this year at the court Fairfax County, Virginia.
Prosecutors said Iraheta was one of the 10 MS-13 members and associates who met Damaris at Lake Accotink Park in Fairfax County, seeking revenge for the murder of her boyfriend, Christian Sosa Rivas. Reyes Rivas was a student at Watkins Mill High School in Gaithersburg, Maryland.
FEMALE MS-13 GANG MEMBER, 18, TOLD TEEN GIRL 'DON'T FORGET MY NAME' IN VIDEO CONFESSION OF BRUTAL KILLING
Earlier this year, an interrogation video recorded on Valentine's Day 2017 showing her confessing to the crime.
Through a translator, Iraheta said she told Reyes Rivas: "'You're going to remember me until the day we see each other in hell. Don't forget my name.' And I told her my full name and I told her my nickname. And I told it to her and I told her to never forget who I was. I told her, 'Someday, we were going to see each other again.'"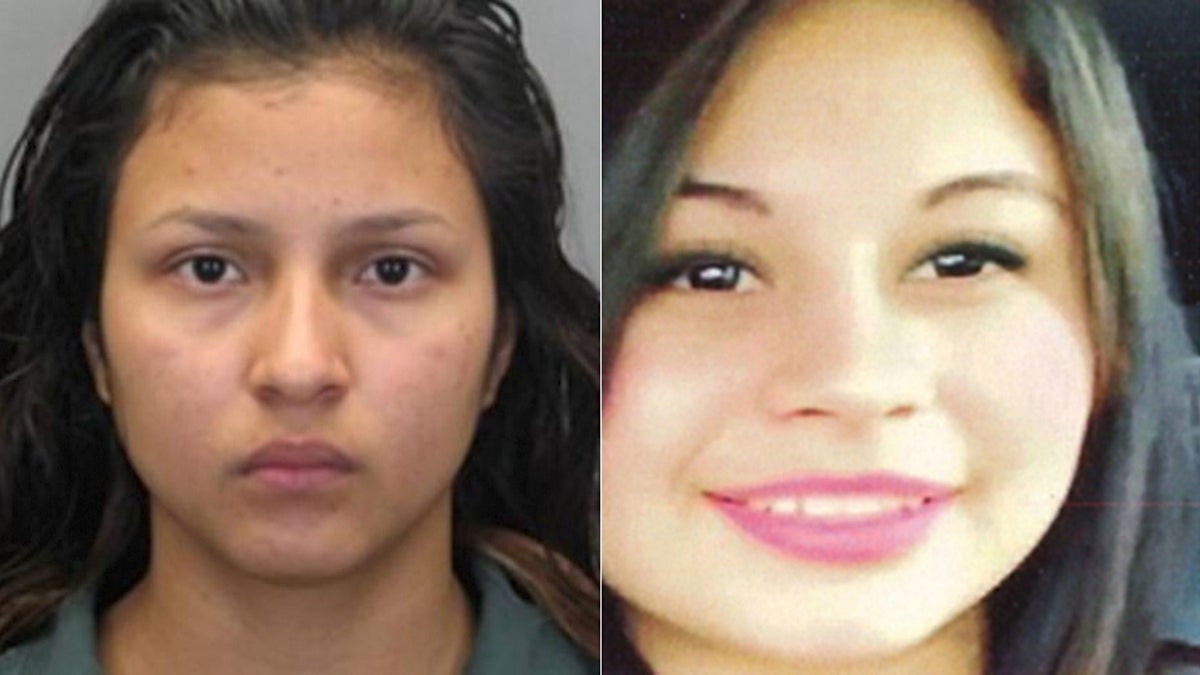 When an officer asked what happened next, Iraheta replied in English: "I killed her."
MS-13 GANG MEMBER WHO STABBED 15-YEAR-OLD GIRL 13 TIMES, SLICED OFF TATTOO, PLEADS GUILTY TO MURDER
Iraheta said she stabbed Reyes Rivas about 13 times with a knife and sliced off one of her tattoos. The Washington Post reported another MS-13 associated stabbed her with a tree branch. The brutal slaying was recorded on a cellphone video and the court was shown the footage. Her body was eventually discovered after it was dumped under a highway overpass on the outskirts of Washington, D.C.
Maria Reyes, Reyes Rivas' mother, told Iraheta in court Friday that the woman "destroyed" her life, the Washington Post reported.
"I want to say to this young lady that she destroyed my life. She destroyed the life of my daughter. She didn't owe anything to you," she told Iraheta through a translator. "My daughter is not in hell, as she said. She's in heaven. She has shown me that in my dreams. . . . Hell will be lived by you, not by her."
NBC Washington reported Iraheta cried in court, saying she would "give my life to bring her back. I am sorry."
The Associated Press contributed to this report.