Mother of ISIS hostage pleads for news of his fate on Twitter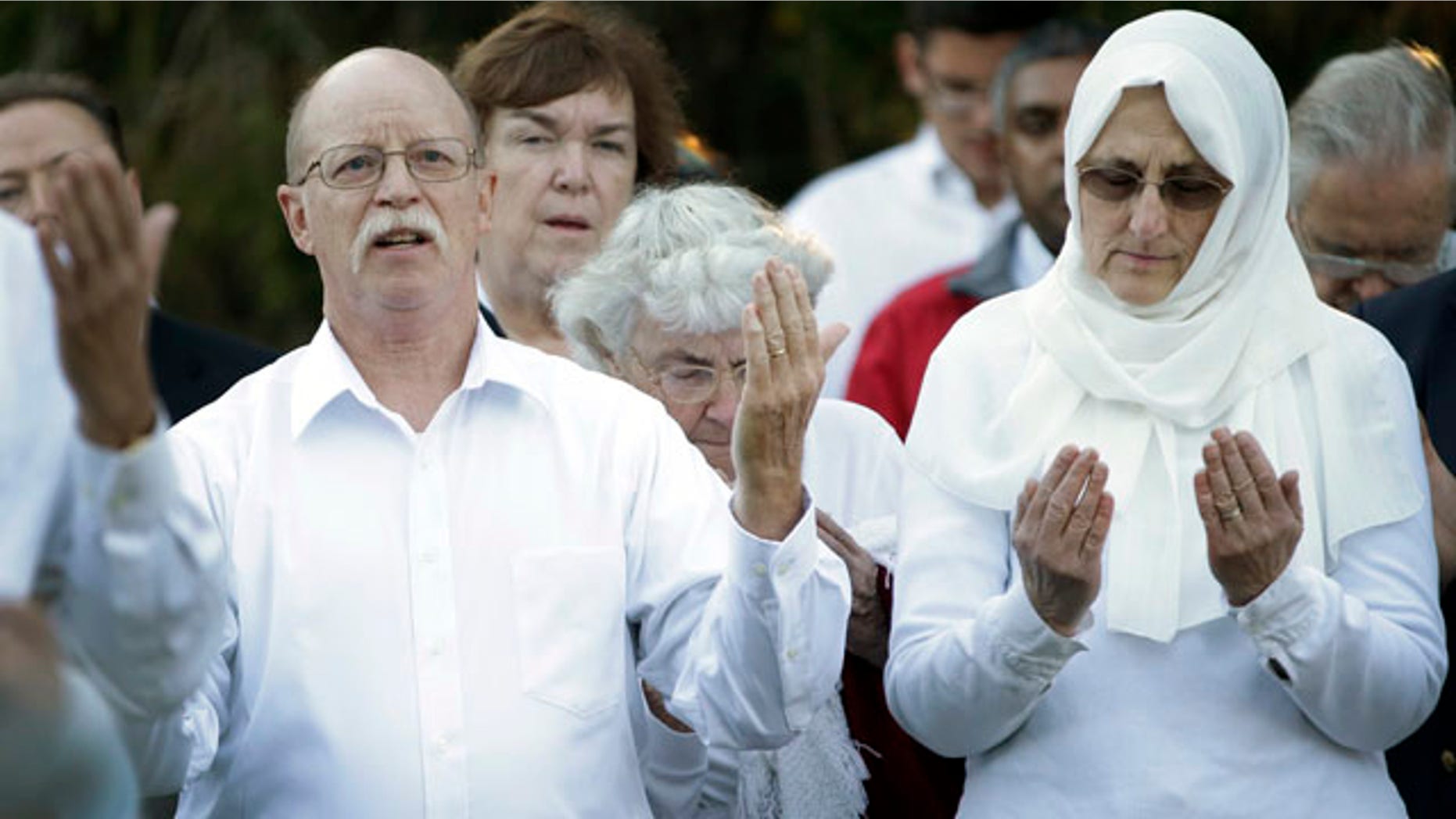 The mother of an Indiana aid worker and former Army Ranger threatened with beheading by Islamic State militants attempted to reach out to the group's leader via Twitter Wednesday.
In a tweet addressed to Abu Bakr al-Baghdadi posted at least nine times, Paula Kassig begged for news of her son's fate.
"I am an old woman, and Abdul Rahman is my only child. My husband and I are on our own, with no help from the government. We would like to talk to you. How can we reach you?" she said in the message. It wasn't clear if the Islamic State leader has responded to her tweet.
Peter Kassig was captured by Islamic State, commonly known as ISIS, in Syria on Oct. 1, 2013. He reportedly converted to Islam and took the name Abdul-Rahman while in captivity. In a video released Friday, an Islamic State militant threatened to kill Kassig following the beheading of British hostage Alan Henning.
Kassig's parents have also posted a video message online beseeching the group to release him unharmed.
Kassig founded Special Emergency Response and Assistance, or SERA, in Turkey. The group provides food, clothing, medical care and other aid to those affected by the Syrian conflict. According to the United Nations, some 3 million Syrians have fled their country, half of them children.
Several of Kassig's friends told The Associated Press that he was always interested in helping people and was drawn to the Middle East after he was deployed to Iraq as an Army Ranger in 2007.
He was aware of the risks, said Todd Hill, who met Kassig in college after his medical discharge from the Army.
"He fully understood that this was a possibility and he accepted that, and I think that says a tremendous amount about the sort of person he is and to the kind of legacy he wants to create," Hill said.
Hill and Joe Dages, who live in Louisville, Kentucky, told the AP that Kassig researched the region before traveling to the Middle East and that when they last saw him, in March last year, he was passionate about his work.
"He felt a need to stay up all day and all night and continue to help because people were dying all the time," Dages said. "He thought that maybe if I can just pour a little more of myself into this we can save a few more lives."
Nearly 300 people gathered Wednesday at Butler University in Indianapolis, where Kassig was a student from 2011 to 2012, to celebrate his work to help Syrians and pray for his release. Many wore white in a symbol of peace. One woman held a sign that read "A hero for peace."
Many members of the local Muslim community joined Kassig's parents in prayer as Hazem Bata, executive director of the Plainfield, Indiana-based Islamic Society of North America, quoted passages from the Quran and urged Kassig's captors to free him.
"Follow the religion you claim to hold so dear and have mercy on Abdul-Rahman," he said. "We ask that you send him back safely to his family."
The Associated Press contributed to this report.