MORNING BRIEF: Trump administration sets new visa rules for travel-ban countries
The Trump administration on Wednesday set new criteria for visa applicants from six mainly Muslim nations and all refugees that require a "close" family or business tie to the United States.
The move came after the Supreme Court partially restored President Trump's executive order that was widely criticized as a ban on Muslims.
The new rules take effect at 8 p.m. EDT on Thursday.
'THE STORY'
A top Republican characterized ObamaCare as a "bus going over a cliff," urging his colleagues to rid the American people of the "government's control" of health care.
Senator John Barrasso (R-Wyoming) said the current senate bill eliminates government mandates and taxes, and stabilizes health insurance markets.
'IT'S 'CHARACTER ASSASSINATION'
Australian police charged a top Vatican cardinal on Thursday with multiple counts of "historical" sexual assault offenses, a stunning decision certain to rock the highest levels of the Holy See.
Cardinal George Pell, Pope Francis' chief financial adviser and Australia's most senior Catholic, said in an early morning appearance at the Vatican that he would take a leave of absence as the Vatican's finance czar and would return to Australia to fight the charges. He denied the accusations and denounced what he called a "relentless character assassination" in the media.
YOUTUBE GONE WRONG
In what family members describe as a YouTube stunt gone wrong, a 22-year-old man from Halstad, Minnesota is dead and his pregnant girlfriend is in jail.
Around 6:30 p.m. Monday night, Norman County sheriff's deputies responded to the 500 block of U.S. Highway 75 on a report of a shooting. Life-saving efforts were made and a medical helicopter was called, but a 22-year-old died.
COMING UP ON FOX BUSINESS
7:30am ET - John Podesta will be on 'Mornings with Maria'
8 AM ET: Dr. Tom Price, Health And Human Services Secretary will appear on Mornings with Maria
8:30 AM ET: Madeleine Albright, Former Secretary Of State Under President Clinton And Albright Stonebridge Group Chairman will be a guest on Mornings with Maria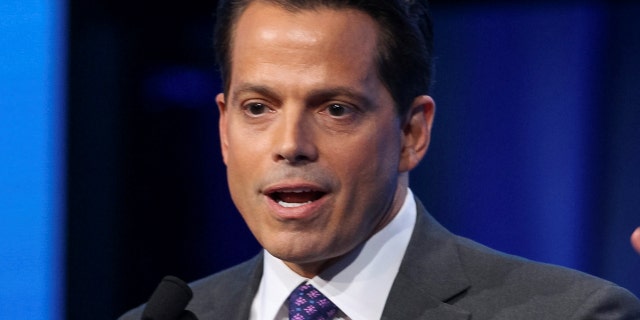 5 PM ET:  Anthony Scarramucci will be on 'Risk & Reward'
COMING UP ON FOX NEWS CHANNEL
9:30 AM ET: AG Jeff Sessions delivers speech at the summit of the Hate Crimes Subcommittee. Watch live on FoxNews.com
3: 25 PM ET: President Trump makes remarks at the Unleashing American Energy event. Dept of Energy. Watch live on Fox News and FoxNews.com