MORNING BRIEF: 'Terror' reported in Tehran after pair of attacks
NEWYou can now listen to Fox News articles!
Authorities in Tehran responded Wednesday to a pair of attacks across the city that took place at the country's parliament building and a shrine for the country's late leader, two state news agencies reported.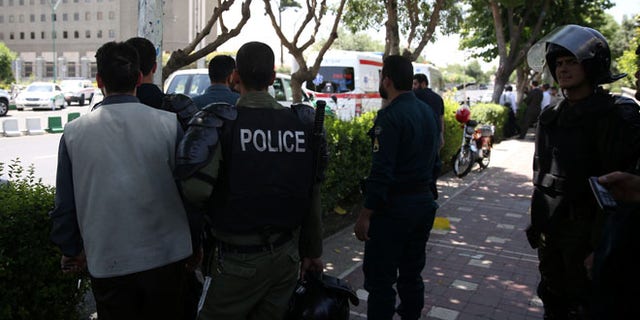 Four "terrorists"-- including a suicide bomber-- attacked the shrine of the late leader Ayatollah Ruhollah Khomeini in Tehran, Iran's state TV website reported.
State TV later reported that four attackers took part in the parliament attack, and that eight people were wounded.
'TUCKER CARLSON TONIGHT': WHY IS THE UK, FRANCE HOTBEDS FOR TERROR?
SOLAR PANELS ON THE BORDER?
President Trump on Tuesday reportedly suggested that solar panels could offset some of the costs to erect a border wall on the U.S.'s southern border.
Trump made the pitch on Tuesday during a meeting with congressional Republicans, two lawmakers who attended the meeting told The Wall Street Journal.
PRESSURE BUILDING?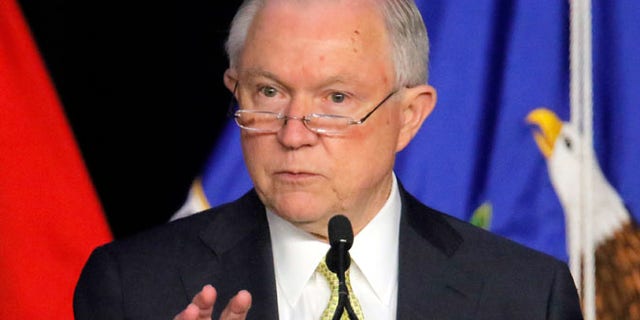 The relationship between President Trump and his attorney general, Jeff Sessions, has become so frayed, Sessions recently suggested that he could resign from his post, multiple news reports said.
Trump reportedly turned down the offer. The reported offer was not a formal one.
'TUCKER CARLSON TONIGHT': LEGISLATION WOULD USE SANCTUARY CITIES TO PAY FOR WALL
'HANNITY': ERIC TRUMP: THE MEDIA IS OUT OF CONTROL
'TUCKER CARLSON TONIGHT: KUSHNER SCANDAL IS A 'NOTHING BURGER'
REPORT: COMEY ASKED NOT TO BE ALONE WITH TRUMP
Then-FBI Director James Comey asked Attorney General Jeff Sessions to keep him from being alone with President Donald Trump, The New York Times and Associated Press reported Tuesday night.
'LEARN BASEBALL LANGUAGE'
A longtime Boston Red Sox analyst faced criticism Tuesday after comments he made about the use of translators during visits to the pitcher's mound, saying players should learn "baseball language."
COMING UP ON FOX NEWS CHANNEL
1:20 PM ET: President Trump makes remarks at Rivertowne Marina, Cincinnati
2 PM ET: 2017 Astronaut Candidate Class Introduction with Vice President Mike Pence. Johnson Space Center, Houston
COMING UP ON FOX BUSINESS
6:30 AM ET: Wilbur Ross, commerce secretary, will be on 'Mornings with Maria'
8:00 AM ET: Kevin McCarthy, House majority leader, will appear on 'Mornings with Maria'
8:20 AM ET: Mark Frissora, Caesars Entertainment CEO, will be a guest on 'Mornings with Maria'
8:30 AM ET: Tim Wentworth, President And CEO, Express Scripts will be on Mornings with Maria
10 AM ET: Rep Louie Gohmert, will be a guest on 'Varney & Company'