Mom shoots toddler to death, Arizona police say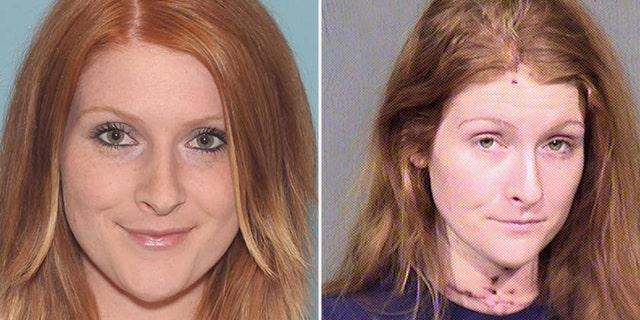 A 2-year-old boy was shot to death by his mother, who then tried to kill herself with a knife, Arizona authorities said.
The mother, Alyssa Pettibone, 26, was arrested Monday on a second-degree murder charge after she was treated at a hospital for stab wounds, Buckeye police said.
The toddler, Hudson Pettibone, was shot one time, Buckeye police spokeswoman Tamela Skaggs told Fox News on Tuesday. Police released his name at his family's request.
Police discovered Hudson after getting a 911 call about a shooting at a Buckeye home on Friday afternoon, police said.
MOM CLAIMED SHE HEARD 'VOICES' IN HER HEAD BEFORE STABBING BABY BOY
Pettibone was found in the home with stab wounds and taken to the hospital.
"There was somebody injured, but no suspects, so I was thinking accident or accidental shooting," neighbor Jeff Morris told Fox 10 Phoenix.
"I don't understand why a mother would do that to her child," he said. "You hear a lot about this. Holidays bring out the worst in people, I guess."
Pettibone was jailed on the murder charge after her release from the hospital. Her parents attended the arraignment, the station reported.
Prosecutors asked for bail, telling the judge that Pettibone was a danger to herself because she had tried to committ suicide. She was ordered held on $750,000 cash bail, the station reported.
Pettibone lived in the home with her son and her parents, CBS 5 Phoenix reported.