Mom, kids vanish after custody hearing in Georgia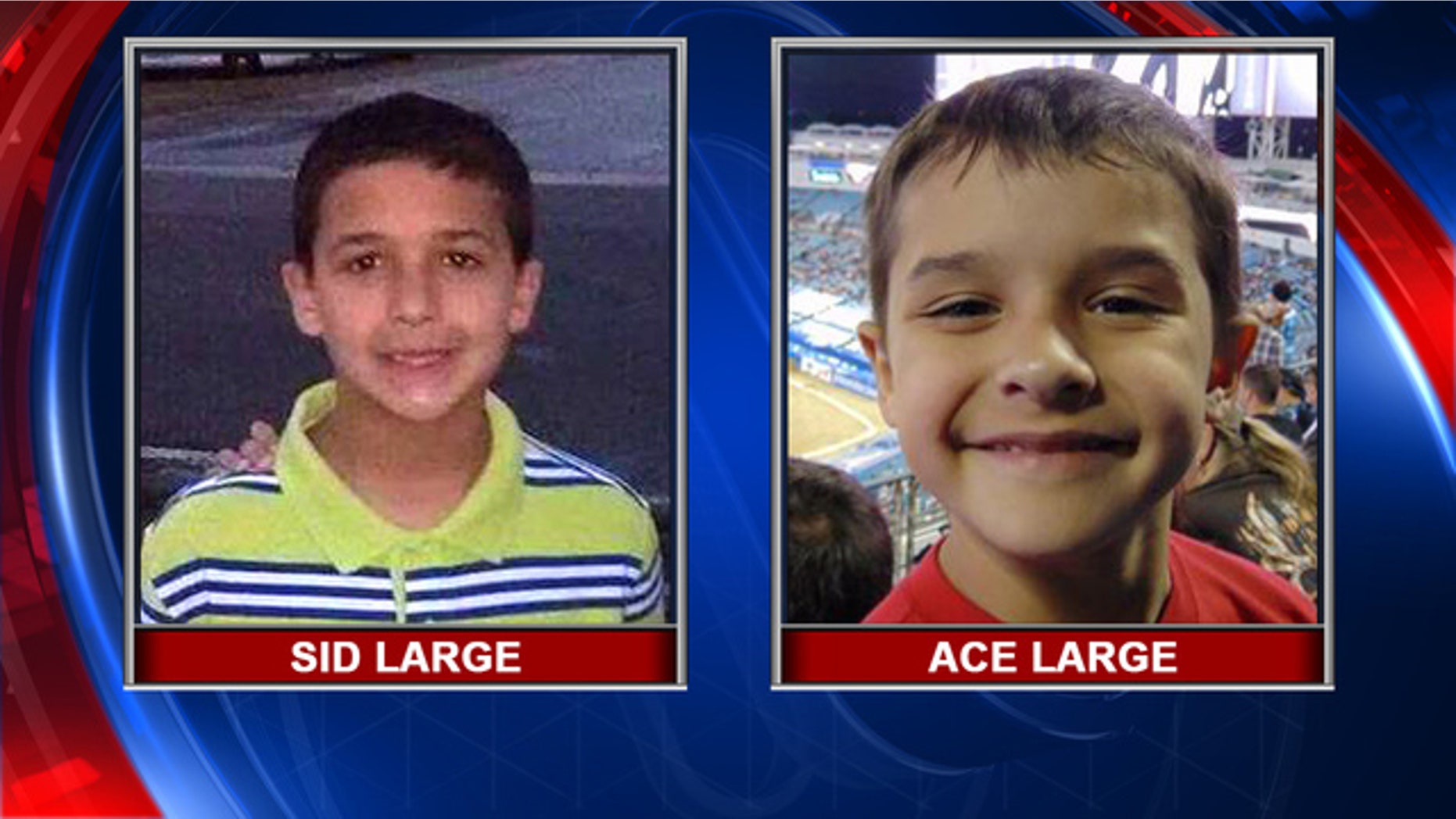 Deputies in Georgia's Polk County are looking for a woman who disappeared with her two children amidst a custody dispute, and they fear the kids could be in danger.
According to the sheriff's office, Kelli Rae Alderman was last seen at the Bartow courthouse yesterday, where a judge ordered her to turn the two boys over to the care of their father, who's from Georgia.
Dennis Hagood of Homerville, Georgia now has a court order from both Georgia and Polk County for custody of the kids, but neither Alderman nor the boys has been seen since yesterday's hearing.
Deputies say Alderman's last known address was at her mother's home on Lake James Drive in Lakeland.  No one was there when detectives checked, and her mother's gray 2010 Lexus was also gone.
TEXAS WOMAN STAGED HER OWN KIDNAPPING AND SEXUAL ASSAULT, POLICE SAY
Investigators are now asking for help finding Alderman, her mother – identified as Faye Louise Adams, or the boys – identified as 9-year-old Sid Large and 5-year-old Ace Large.
Sid Large has brown hair and brown eyes, weighs 85 pounds, and is about 4 feet tall.  Ace has brown hair and brown eyes, weighs about 35 pounds and is about 3 feet tall.  The sheriff's office says the boys are "considered endangered" but did not elaborate.