Mollie Tibbetts search now focusing on car wash, truck stop and areas in and around Brooklyn, Iowa
Investigators searching for college student Mollie Tibbetts now appear to be refining their search to numerous businesses and tracts of land in and around the rural Iowa city where she was last seen nearly a month ago.
The five locations in the Brooklyn area, highlighted in a map released by authorities Monday, include a car wash just a block away from the city's main commercial strip and a TA truck stop next to Interstate-80, which runs across the entirety of Iowa.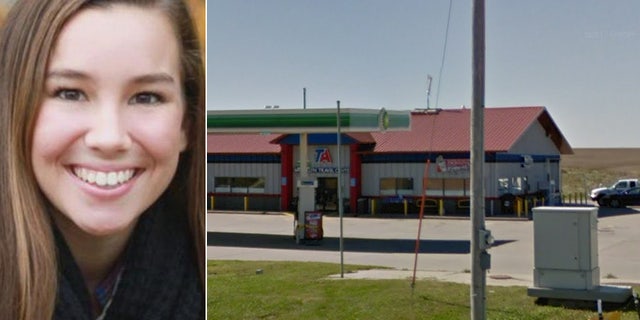 "Law enforcement is currently seeking additional witnesses and wants to speak to anyone who was in the areas indicated below on July 18, 2018 between the hours of 5PM and 10PM," reads the notice on the website, findingmollie.iowa.gov.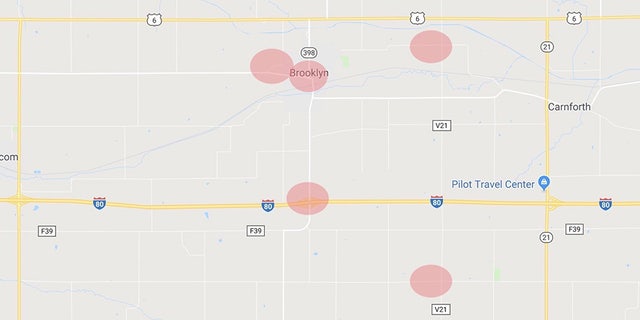 Police added the University of Iowa sophomore was last seen jogging in the Brooklyn area that evening and "there have been no credible sightings of, or communications with, Mollie since that time."
The other highlighted areas are in the vicinity of Tibbett's boyfriend's home, where she was staying at the time she vanished, and two sparsely-populated tracts of farmland only accessible by dirt roads.
One of the farm areas is right next to Big Bear Creek, a waterway that originates 20 miles northwest of Brooklyn, in Gilman. From Brooklyn, the creek runs another 20 miles Northeast to Marengo, where it empties into the Iowa River.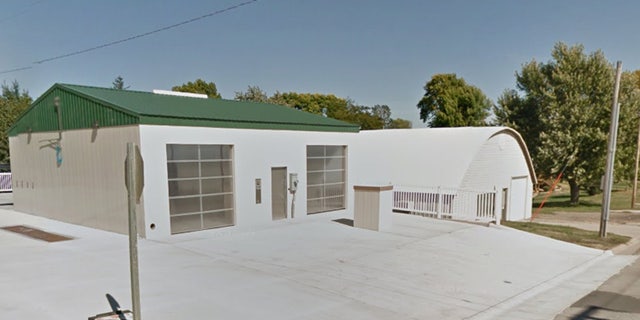 Police did not indicate why they are zeroing in on these locations. No suspects or persons of interest have been announced in the case.
A TIMELINE OF EVENTS IN THE DISAPPEARANCE OF MOLLIE TIBBETTS
Last week, a local farmer who says the FBI searched his home, some of his property and his cell phone took a polygraph test after repeatedly being questioned by authorities. The results of that test, as of Tuesday, are unknown.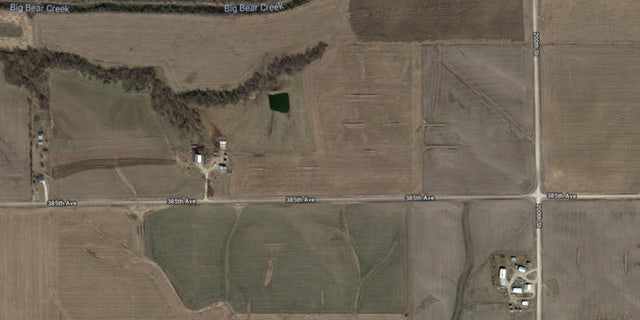 In past interviews with Fox News, the farmer said he's never seen Tibbetts before, adding he doesn't venture into Brooklyn, and "has nothing to hide."
Investigators on Monday pleaded for the public to come forward with any tips about unusual behavior they witnessed around the time of Tibbetts' disappearance.
"We are considering all potential scenarios," Mitch Mortvedt, the assistant director of the Iowa Division of Criminal Investigation, said at a press conference. "It is possible Mollie came into contact with someone who caused her harm."
"Please contact us if you have noticed changes," he added, citing changes in a person's "normal routine," a "vehicle unexpectedly taken to a repair shop" or sold, changes in a person's physical appearance, displays of anxiety, nervousness or irritability, unexplained injuries or changes in consumption of alcohol or drugs, or "interest in the status of the investigation."
The reward for Tibbetts's safe return has passed $331,000. Crime Stoppers told Fox News it's the largest reward for its organization in Iowa state history.
Fox News' Matt Finn, Cristina Corbin, Matt Richardson and Jennifer Earl contributed to this report.