Missouri sheriff, 2 deputies, and father arrested in alleged child kidnapping plot
The Missouri county sheriff's office staffing is now down to three people
A sheriff in Missouri along with two deputies and one other man were arrested in relation to an alleged plot to kidnap a child.
Missouri State Highway Patrol arrested Iron County Sheriff Jeff Burkett along with deputies Matthew Cozad and Chase Bresnahan, as well as the child's father, Donald Gaston on Thursday.
All four men are charged with multiple felonies including participating in criminal street gang activity, with Burkett being charged with attempted kindapping. Gaston is charged with attempted parental kidnapping.
OKLAHOMA POLICE CAPTAIN ARRESTED FOR DUI, REPEATEDLY BEGS OFFICER TO 'TURN YOUR CAMERA OFF'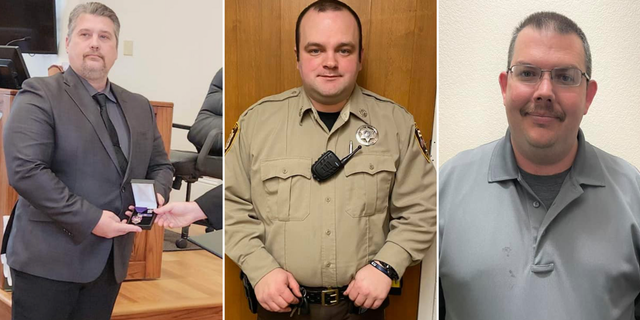 According to charging documents, Gaston attempted to take his daughter following an argument with the child's mother. Burkett is accused of lying to a 911 dispatcher in reporting that the mother kidnapped the girl. The sheriff allegedly accused the woman of placing the child in danger.
The girl remained in custody of her mother through the alleged plot.
Burkett, along with the deputies, are accused of tracking the woman's location through her cell phone.
Burkett is in jail on a $500,000 cash-only bond and the other men are also jailed on $400,000 cash-only bonds.
Gabe Crocker, Burkett's lawyer, said that the charges are motivated by politics.
"This is small-town politics," Crocker said. "This is the continuation of a long gestating effort to remove this sheriff from office."
Iron County has around 9,500 residents and is 100 miles southwest of St. Louis.
MASSACHUSETTS MAN PLOTTED $10K MURDER-FOR-HIRE SCHEME TO KILL WIFE, PROSECUTORS SAY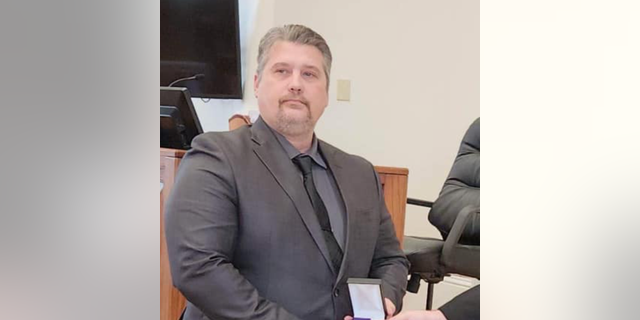 Burkett is a Republican who was elected as sheriff in 2020 after working as a deputy.
While he was hospitalized for several months last year with COVID-19, county officials were seeking to remove him from office but eventually backed off of the threats, according to a Facebook post on the sheriff's page.
"It is no secret that Sheriff Burkett is an outsider to many of the current elected officials," the post states.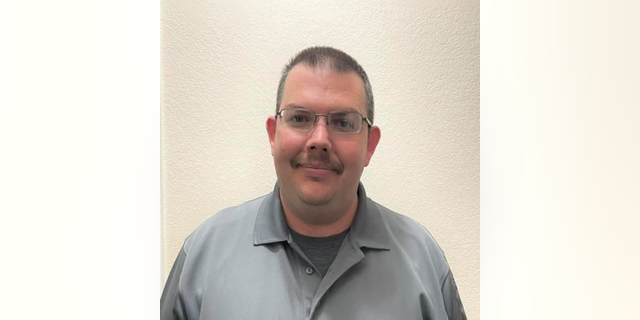 If Burkett is able to bond out, he will not be able to serve as the sheriff while the criminal case is pending.
With the sheriff and two deputies now locked up in jail, staffing at the Iron County Sheriff's Office is down to just three people, according to the St. Louis Post-Dispatch.
CLICK HERE FOR THE FOX NEWS APP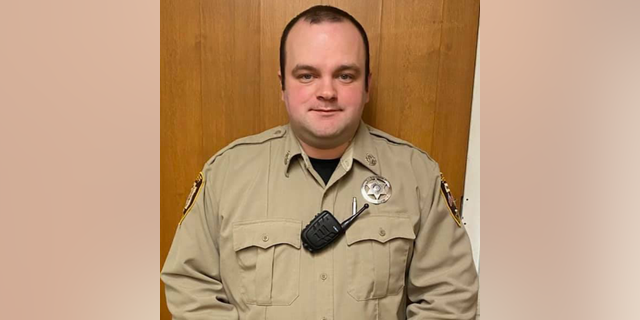 Under Missouri law, control over the department is handed to the county coroner if the sheriff isn't able to serve.
Washington County Sheriff Zach Jacobsen, who oversees the law enforcement just one county over, has offered to help.
The Associated Press contributed to this report.