Missing woman's boyfriend jailed on suspicion of murder, cops say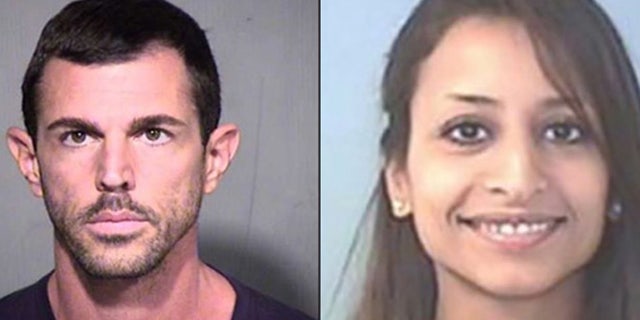 NEWYou can now listen to Fox News articles!
An Arizona man has been arrested on suspicion of first degree murder in the disappearance of his girlfriend, according to media reports.
Phoenix cops suspect Robert Interval Jr. killed 34-year-old Christine Mustafa a month ago after he accused her of cheating on him, the Arizona Republic reported.
Mustafa was last seen on May 10 when she left work. She and Interval had an 8-month-old daughter and lived in Phoenix. Mustafa also had a 15-year-old son.
Interval, 37, was arrested Thursday and is being held in the Maricopa County Jail.
Her body has not been found, according to the paper.
Family friend Erin Neathery said Mustafa's family was relieved Interval had been arrested, the paper reported.
"They've been waiting for this since the first day she went missing," she said.
Fox 10 Phoenix reported that police have been building a case since the day Mustafa disappeared.
"We're talking about physical evidence," Police Sgt. Jonathan Howard told the station. "We're talking about technological evidence, witness statements, and the case continued to build over the last 30 days."