Missing Minnesota couple not among ID'd cruise victims, family says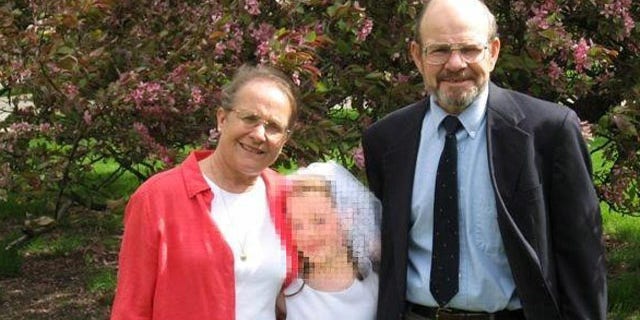 MINNEAPOLIS – The children of a Minnesota couple missing since last week's cruise ship disaster in Italy said Wednesday their parents are not among those passengers whose bodies were recently recovered.
Family members posted the information on their blog, and said they were praying that conditions at the Costa Concordia would improve so authorities could resume search operations.
Jerry and Barbara Heil, of White Bear Lake, Minn., are the only Americans unaccounted for among the more than 4,200 people aboard the ship when it struck a reef Friday near Tuscany. Authorities have confirmed 11 people died, but only one has been identified -- a 38-year-old crew member from Hungary.
The Heils were listed among the 21 people still missing, according to an official tally released Wednesday by Italian authorities.
Family members, who had been waiting to hear the identities of five bodies recovered Tuesday, said on the blog that they received confirmation that their parents were not among them.
Italian rescue workers suspended operations early Wednesday after the ship shifted slightly on the rocks, creating concerns about the safety of divers and firefighters searching for the missing.
"We continue to pray and hope for advantageous conditions which will allow the search and rescue operations to continue," the Heil family said on the blog. "While it is certainly hard for us to see the recovery efforts stall due to the unstable conditions present at and around the Costa Concordia, we are also very concerned for the safety of the Italian Coast Guard as they continue to put forth a heroic effort in trying to find those who remain missing.
"We are grateful to all of those who are working so hard to find our parents," the statement said.
Friends and supporters of the Heils were expected to gather in prayer Wednesday evening for a candlelight vigil at the couple's suburban St. Paul church, the Church of St. Pius X. Parish administrator Larry Erickson said it would be an event of prayer and music.
Friends have described the Heils as devout Catholics who spend part of almost every day at St. Pius, where Jerry Heil, 69, teaches religious classes and Barbara, 70, hands out baked goods to parishioners. Erickson said the couple joined the church in 1973 and their four children attended its elementary and middle school.
While family and friends wait and pray, prosecutors are investigating the ship's captain for manslaughter, abandoning ship and causing a shipwreck after he took an unauthorized detour. The captain, Francesco Schettino, is under house arrest.
Sarah Heil, the couple's daughter, told WBBM radio in Chicago that her parents had been looking forward to their 16-day vacation.
"They raised four kids and sent them all to private school, elementary to college, so they never had any money," Sarah Heil said. "So when they retired, they went traveling. And this was to be a big deal -- a 16-day trip. They were really excited about it."