Missing man's burned body found by firefighters; suspect may be illegal immigrant, ICE says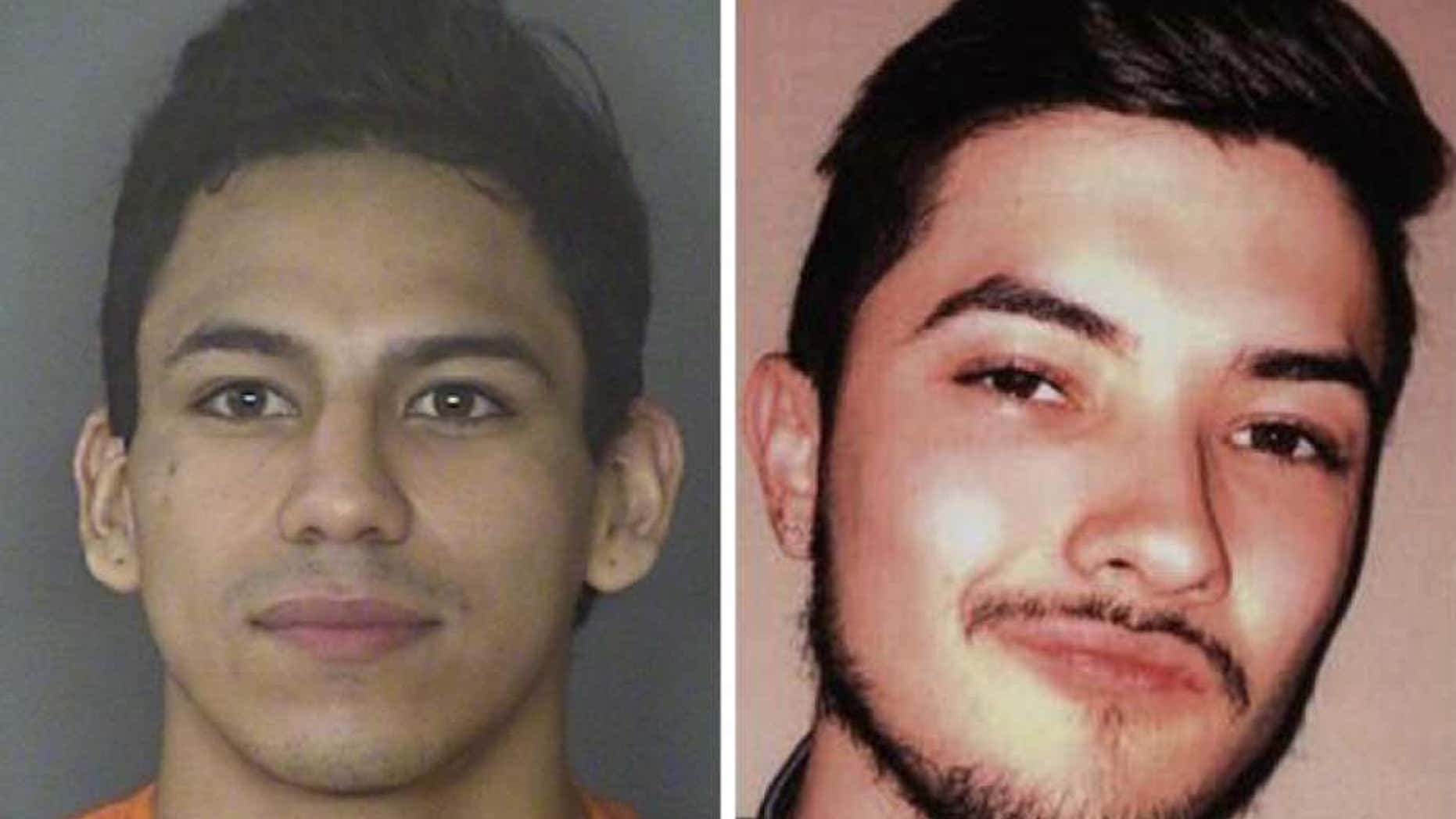 Firefighters responding to a blaze in a San Antonio, Texas, apartment found the burned remains of a 20-year-old man who had been missing for three days, authorities said Monday.
A medical examiner's office identified the body as that of Jared Vargas, the San Antonio Express News reported.
An investigation led authorities to charge Ernesto Esquivel-Garcia, 20, a co-worker of Vargas', in connection with the death.
The suspect, who was reportedly a former co-worker of the dead man, may be living in the U.S. illegally and is being investigated by U.S. Immigration and Customs Enforcement, San Antonio's Fox 29 reported.
"The whole situation is a nightmare," Gene Vargas, father of the dead man, told the Express News.
"He never should have been here," added Kim Chepey, Vargas' aunt. "He never should've been allowed to get an apartment of get a job. And he shouldn't have been allowed to take someone's life."
Vargas was likely killed before being set on fire, but police did not disclose how they believe he was killed, the Express News reported.
Esquivel-Garcia's neighbors told authorities they had seen him moving furniture out of the apartment, to a unit above. When neighbors questioned Esquivel-Garcia, he reportedly told them that management said there was an issue with his apartment and he needed to move upstairs.
But no such interaction took place, the management office told the newspaper.
On Monday, as firefighters worked to extinguish the flames from the apartment, Esquivel-Garcia was allegedly seen conversing with neighbors about how the fire may have started.
Police interviewed several witnesses and gathered enough evidence to arrest and charge Esquivel-Garcia with murder in connection with Vargas' death, FOX 29 reported.
The suspect was booked into jail on an "immigration detainer," indicating he may have been in the country illegally. But ICE has not confirmed any details in his case.