Missing Florida Girl, 11, Found Alive After 4 Days in the Woods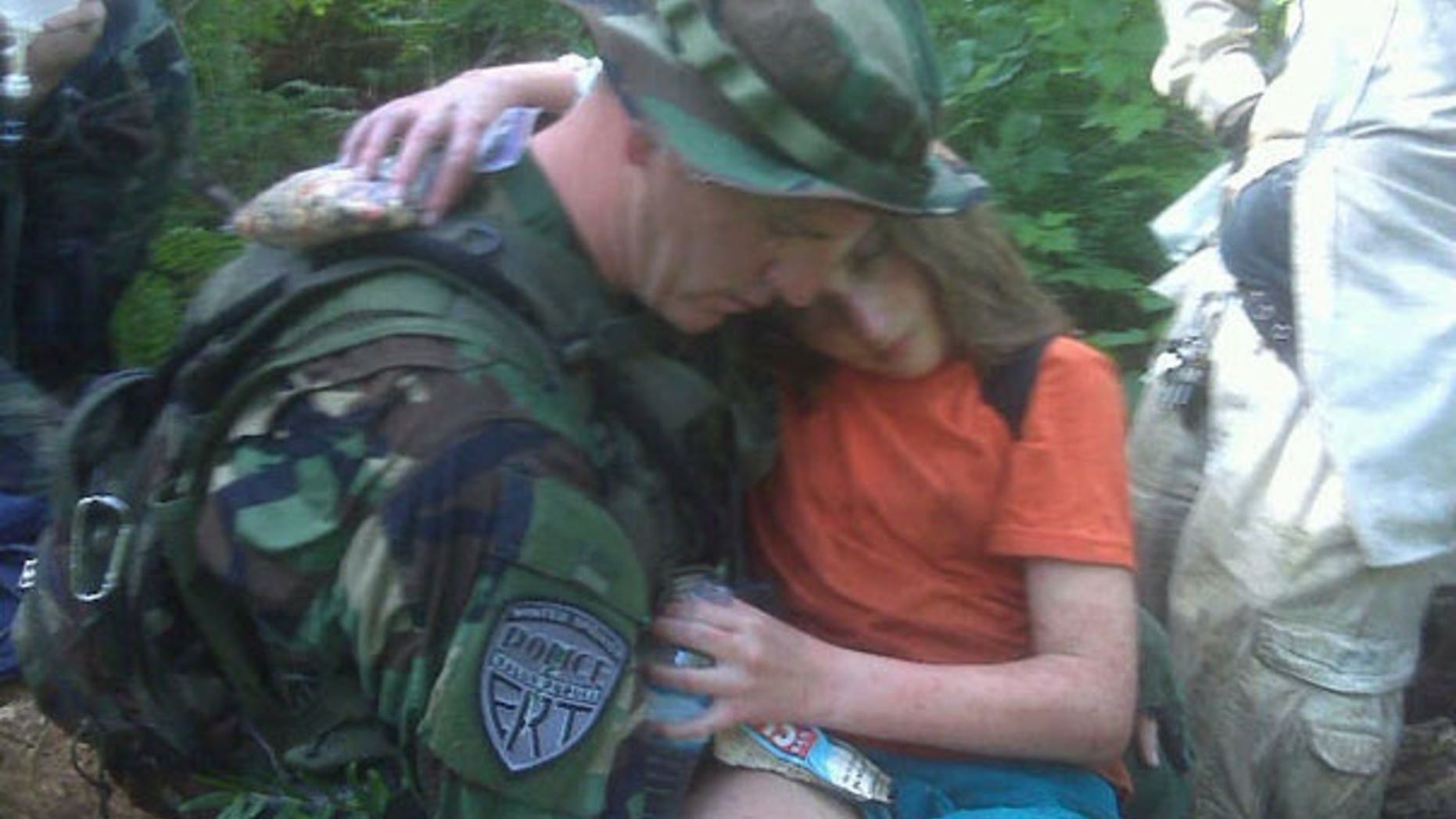 Searchers found a missing 11-year-old girl alive Tuesday after she disappeared from her home near Orlando on Friday.
James King, who attends church with the girl's family, discovered Nadia Bloom in the swampy alligator-infested woods by the shore of Lake Jesup, covered in mosquito bites but otherwise unharmed, MyFoxOrlando.com reported.
King climbed a tree and unfurled toilet paper in an attempt to draw attention to where they were.
Winter Springs Police Chief Kevin Brunelle said he dispatched a helicopter to look for King and Bloom, but it didn't work.
Using cell phone signals, authorities found King and Bloom.
"Mr. King is a hero right now," said Brunelle. "He led us to her."
It took nearly two hours for rescuers to carry Bloom out of the thick brush and swamp.
"If I never believed in miracles, I sure do now," Brunelle said during an afternoon news conference.
Police said the girl may have been inspired by a book about an adventurous girl who decides to go camping in her backyard. Bloom's sister said she possibly entered the dense woods hoping to make a nature video.
After being rescued a half-mile from her suburban home, Bloom was taken to South Seminole Hospital in Longwood where she was evaluated and treated for dehydration and insect bites.
Authorities say she disappeared on Friday, the same day her sister and father left for a trip to the Everglades with a Brownie troop, and that she was carrying a book called "Lanie" about a young girl who loves the outdoors.
Police said K-9 dogs tracked the child's scent into the woods near Lake Jesup. Investigators also used heat-seeking radar and dive teams to search for the girl.
Bloom has an autism-related disorder called Asperger syndrome.
Click for more on this story from MyFoxOrlando.com
The Associated Press contributed to this report.