Missing Army veteran found murdered in St. Louis may be victim of Craigslist killing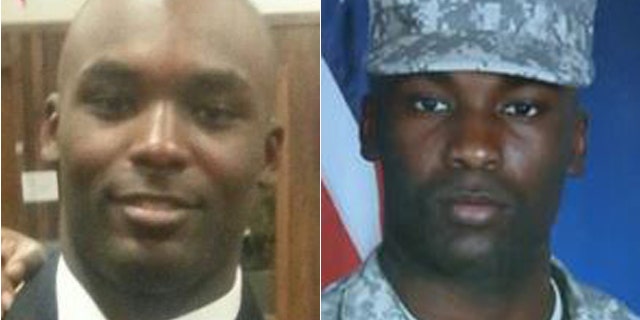 NEWYou can now listen to Fox News articles!
Police said an Army reservist found dead in a St. Louis alley Thursday had been shot, while family members said he was going to look at a used car advertised on Craigslist before his disappearance.
Workers for a demolition company found the body of Robert Lovings Polk, 22, in the Baden area of north St. Louis. The St. Louis Post-Dispatch reported Polk's remains were concealed behind a piece of drywall in a garage. Worker Daniel Parker told the Post-Dispatch that he and his colleagues had smelled a strong odor when they had been at the property the previous two days, but assumed it was a dead animal.
"It really did freak me out because we never knew when we removed that drywall that we would find a dead body there, " worker Jerry Montaque told KTVI. "It stunned me; I just had to get myself together and walk away for a minute."
Parker said that Polk was lying facedown and was wearing a black hooded sweatshirt. He added that he saw seven or eight shell casings in a nearby street.
"It looks like he had been dragged there because there was a blood trail," Parker said.
Investigators aren't sure when Polk was killed. An autopsy is scheduled to take place Friday.
Polk was last seen Oct. 3. His mother told the Post-Dispatch last week that Polk had told relatives that he was going to look at a black Mustang being offered for sale on Craigslist. The paper reported that Polk had saved his money and would often check the site for used cars.
Police told KTVI that they were monitoring Polk's financial accounts and were investigating a transaction made after his disappearance.
Click for more from Fox2Now.com.
Click for more from the St. Louis Post-Dispatch.