Minnesota man rubs hot sauce in infant's eyes, throws fireworks at face, investigators say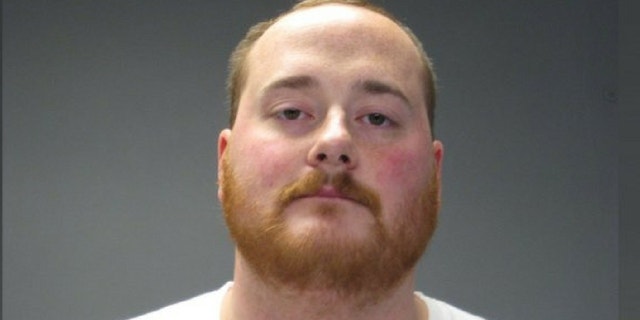 NEWYou can now listen to Fox News articles!
A Minnesota man is accused of abusing his infant daughter by rubbing hot sauce in her eyes, snapping a towel and throwing fireworks in her face, a complaint alleged.
Shawn Michael Foltz, 31, was arrested and charged on Friday with neglect of a child, malicious punishment of a child and third-degree assault, according to Duluth News Tribune. Officials found out about the abuse after the 2-month-old girl's mother brought her to the hospital with bruises throughout her face and body, the criminal complaint alleged.
DOG-POOP DISPUTE ENDS WITH 1 MAN JAILED, 1 WITH WOUNDED HAND
The mother said Foltz claimed the infant received those injuries when an older sibling hit her with a toy gun. However, Foltz later told police during questioning that he would snap a towel in the baby's face and hit her bottom with a wooden spoon or vinyl flooring because he was frustrated with her crying, according to the complaint. Other times he would splash hot water and throw fireworks at her face, causing burns on her body.
TWO GEORGIA PRISON GUARDS SHOT AND KILLED BY INMATES; SUSPECTS ARE ON THE RUN
The abuse continued for about two months, with Foltz rubbing hot sauce and cayenne pepper in the baby's eyes and blocking her airway until she turned blue, Duluth News Tribune reported.
Foltz would also plot ways to abuse his daughter while at work, the complaint alleged.
Foltz is being held at Clay County Jail with a $100,000 bond.