Michigan State University asks students: 'Is your Halloween costume racist?'
Halloween is the time of year where everyone gets to dress up and have fun, but universities are cracking down on costumes of all kinds in an attempt to avoid students offending anyone.
One department at Michigan State University included a College Humor guide called "Is Your Halloween Costume Racist?" in their posters on "A Culture Is Not a Costume" campaign, according to Campus Reform.
CAMPUSES WARN CULTURAL APPROPRIATION DURING HALLOWEEN COULD COME BACK TO HAUNT STUDENTS
The line between racist and not, according to the flowchart comes down to blackface, swastikas, and minorities, but it ends with "Are you still asking yourself the question 'Is this costume racist'?" and if you answered '….yes' then "don't wear that costume."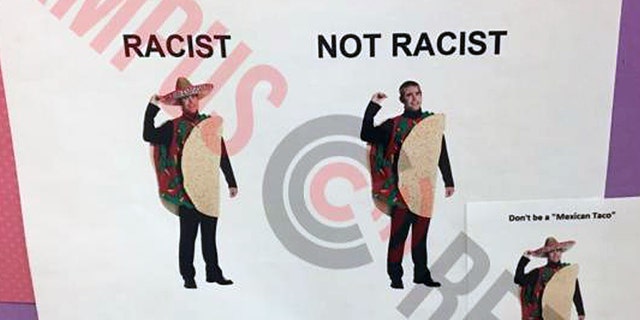 One example shown is a man dressed as a taco. When he is wearing a sombrero, the costume is labeled "racist," but as soon as he takes off the hat, it is "not racist."
One of the resident assistants (RA) at MSU told Campus Reform he was asked to email his hall about the program even though he didn't want to.
"The cultural appropriation notion is problematic," he said. "In discussion with other peers, we found everyone has different definitions of cultural appropriation."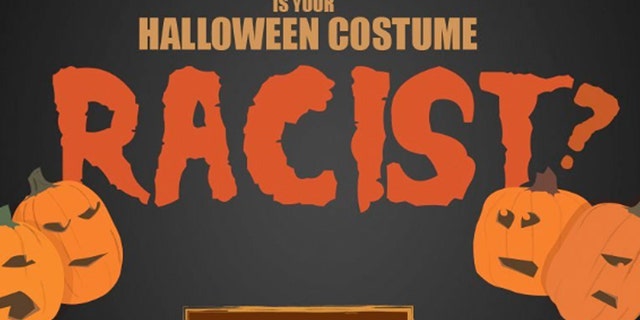 MSU officials expressed it is the student's right to wear whatever they want, but the school wants students to know "why certain depictions might be offensive."
Other universities have similar programs. Penn State University's student government sponsored a workshop called "Haunted by Cultural Appropriation" and Washington State University held a "Halloween Costumes & Cultural Appropriation" event to promote diversity.