Metro-North commuter train derails outside New York City, no injuries reported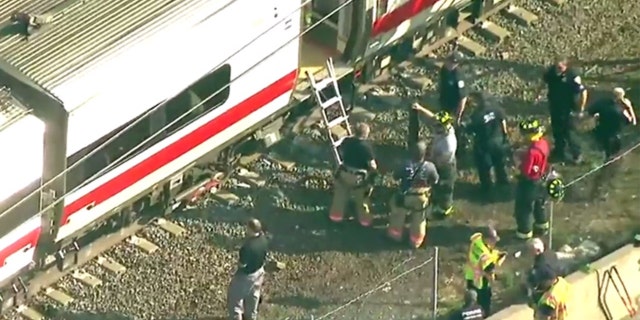 A Metro-North commuter train derailed outside of New York City during the Thursday evening rush hour, but no injuries were reported, officials said.
The derailment, which the MTA described as a "slow-speed, minor derailment" on the railroad's New Haven Line, happened in the town of Rye, about 30 miles northeast of Manhattan.
The fire department in Rye told Fox News the derailment happened around 5:30 p.m.
The incident caused delays of up to an hour for commuters, in addition to Amtrak trains in the area.
Read more from FOX 5 New York.