Mega Millions jackpot swells to $400 million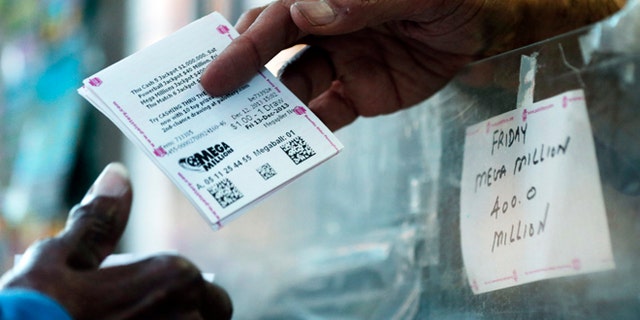 The Mega Millions jackpot has grown to an estimated $400 million.
No one matched all six numbers in Friday night's drawing. The numbers were 7-20-40-54-69, with a Mega Ball of 12. Friday's $353 million prize would have been the fifth-largest jackpot in the multistate lottery game's history.
The next drawing is Tuesday.
The jackpot has been rolling since January 3.
The biggest lottery prize in the U.S. was a $656 million dollar Mega Millions jackpot in 2012.
Mega Millions changed its rules in October to help increase jackpots by lowering the odds of winning the top prize. That means the chances of winning the jackpot are now about 1 in 259 million. It used to be about 1 in 176 million.