Massive Georgia manhunt for suspect authorities say pulled trigger in officer's death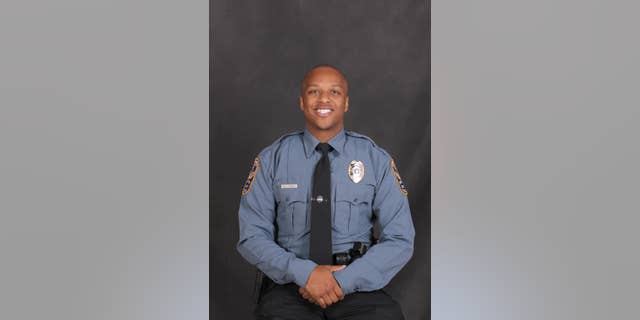 The 18-year-old suspect, who shot and killed a Georgia cop near a middle school this weekend, is the focus of an intense multi-agency dragnet Monday, authorities said.
Gwinnett County Police said in a statement they believe Tafahree Maynard, 18, killed officer Antwan Toney, 30, who on Saturday afternoon was responding to a suspicious vehicle parked near Shiloh Middle School in the Snellville area.
The bullet missed his vest and hit him directly, a report said. A second officer, who was not identified, managed to return fire and pull Toney out of the line of fire.
Maynard remained at large early Sunday and should be considered armed and dangerous, police said.
FOX5 Atlanta reported that some neighborhoods were virtually on lockdown and police officers saturated the area. The multi-agency search is being assisted by aerial surveillance.
A second suspect, Isaiah Pretlow, 19, was charged with aggravated assault related to a separate incident following Toney's fatal shooting, police said.
Toney died at a hospital from his injuries, police said. He had been with the Gwinnett County Police Department for nearly three years. It was his first police job.
"The people that worked with Officer Toney on a daily basis recalled a very jovial person who was dedicated to his job and dedicated to his community," Gwinnett County Police Chief Butch Ayers said.
Pretlow drove the vehicle from the scene following the shooting, crashed a short distance away and fled along with other occupants, police said.
An officer who was searching the area later encountered Pretlow about 3 p.m. Pretlow pointed a gun at the officer, who fired shots. Pretlow was not hit and fled into a wooded area. He was taken into custody by U.S. Marshals about 11:30 p.m.
Maynard is 6'1 and weighs 290. Authorities ask anyone with tips to call 770-513-5710
The Associated Press contributed to this report