Massachusetts town rallies to replace autistic boy's stolen iPad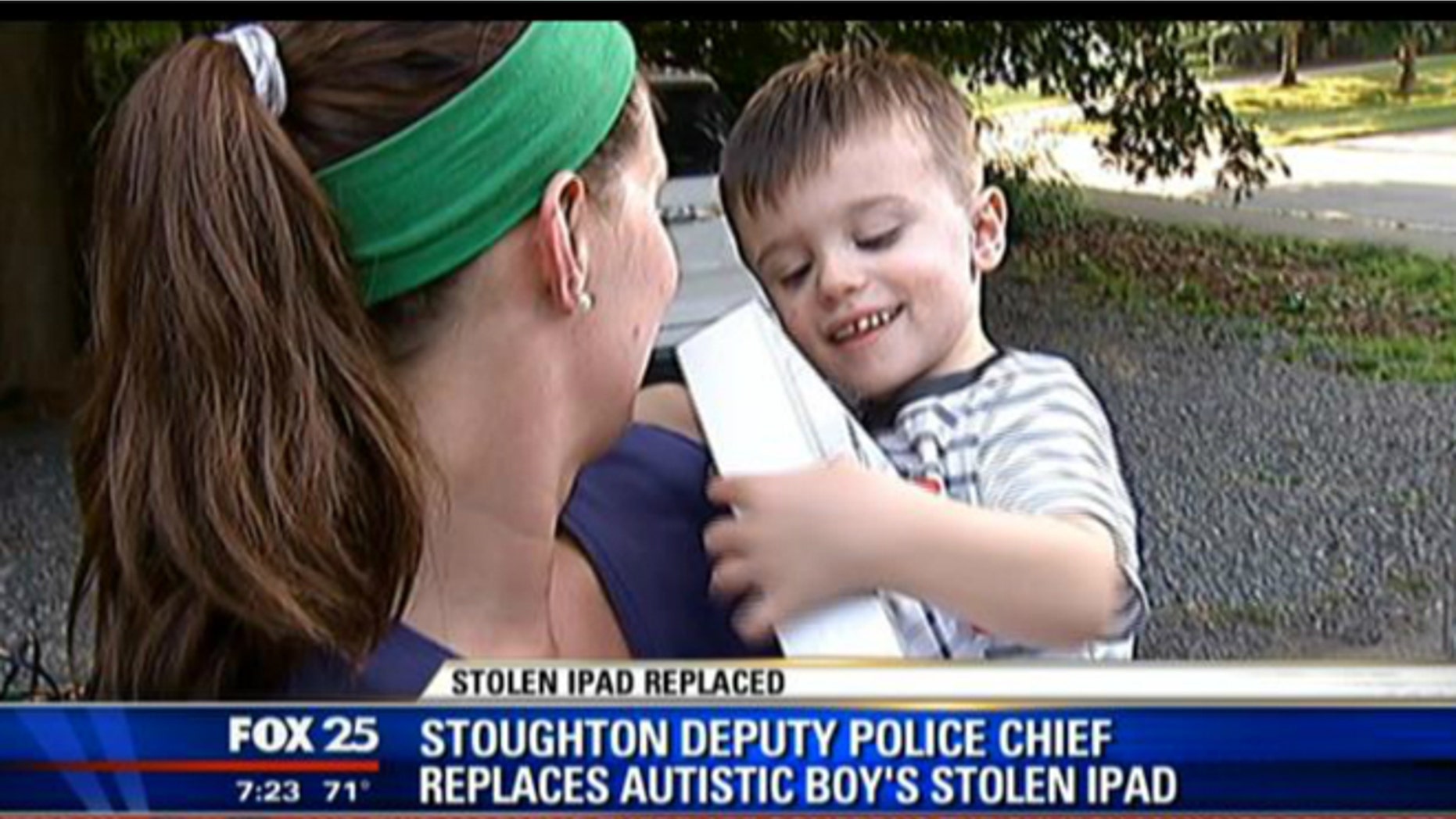 A 3-year-old autistic boy from Massachusetts who had his iPad stolen received a new one Wednesday, after his town came together to get him a new one.
Ryan Cardoso, of Stoughton, was without an iPad after someone broke into the family's car Tuesday morning, MyFoxBoston.com reported.
Ryan is non-verbal and uses the device to communicate with his mother, as well as for therapy.
"That's his voice, someone stole his voice. It wasn't just a device," Ryan's mother Sarah Cardoso told Fox25. "As a mom you're devastated you can't help your son.
The Boston television station received dozens of emails and social media messages from people asking how they could help Ryan.
The Stoughton community raised money to purchase Ryan a new iPad. It was delivered by Deputy Police Chief Robert Devine Wednesday, MyFoxBoston.com reported.
"The main thing for me was the outpouring from our town," Devine told Fox25. "The town stepped up, the town came forward. It was the least we could do."