Maryland teen sentenced to 25 years for intentionally running over fellow student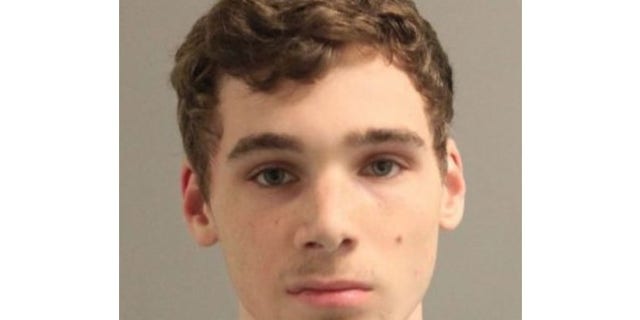 A Maryland teen was sentenced Monday to 25 years in prison after he was convicted of running over a fellow high school student for allegedly stealing marijuana.
Nicholas Kyle Hoffman, 18, of Davidsonville, Md., was 17 when he was charged as an adult with attempted murder in November 2017. Charging documents said the 16-year-old victim was targeted for allegedly stealing marijuana from Hoffman's friend. On Aug. 23, Hoffman was found guilty of attempted first-degree murder, the Capital Gazette reported.
Anne Arundel County prosecutors said Hoffman was filmed intentionally speeding into the boy before leaving the scene. Hoffman was "heard uttering a derisive comment indicating a lack of concern for the victim's welfare." The victim survived the incident.
LONGTIME NOAA METEOROLOGIST ACCUSED OF SEXUAL MISCONDUCT WITH TEEN BOY, REPORT SAYS
Wes Adams, the county's state attorney, called the vehicle incident "one of the most callous displays of violence" he'd seen.
"Hoffman laid bare his cruel intent to kill when he deliberately accelerated his vehicle towards a defenseless pedestrian, and memorialized this shocking incident on video," Adams said in the statement.
MARYLAND WOMAN ALLEGEDLY SETS APARTMENT COMPLEX ON FIRE BECAUSE SHE WAS 'UPSET WITH EX-BOYFRIEND,' OFFICIALS SAY
The 18-year-old's attorney disputed the assertion that he showed no remorse.
1
The Associated Press contributed to this report.