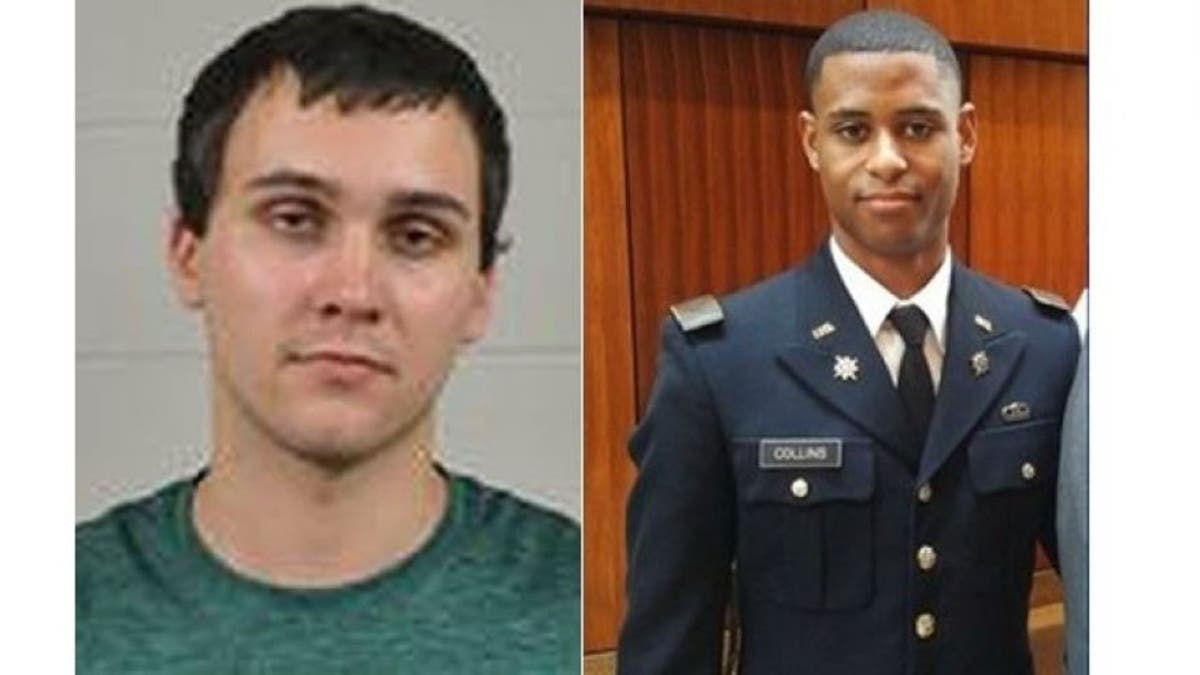 A white University of Maryland student accused of stabbing and murdering a black man on Saturday was denied his request for house arrest by a judge on Monday.
Sean Christopher Urbanski, 22, of Severna Park, MD, faces charges of first- and second-degree murder as well as first-degree assault after he allegedly attacked Bowie State University student Richard Collins III, 23.
Defense attorney William C. Brennan argued that Urbanski should be allowed to live at home under conditions including GPS monitoring and alcohol abuse treatment while his case proceeds. Brennan also argued that Urbanski had no prior criminal record.
The judge declined and said he will be held without bond, and can revisit the request at a later date.
MURDER OF BLACK MARYLAND COLLEGE STUDENT PROBED AS POSSIBLE HATE CRIME
The FBI is investigating the unprovoked stabbing of Collins as a possible hate crime. Urbanski belonged to the "Alt Reich: Nation" group on Facebook. The association's members post disparaging comments about African-Americans and others.
An administrator from the group added Urbanski as a member in February. The association, whose page was cut from Facebook following the murder, had about 1,100 members and included racist, sexist and anti-Semitic photos and posts.
University of Maryland Police Chief David Mitchell said he contacted the FBI after he learned that Urbanski belonged to the group.
"We are here to evaluate that as an ongoing concern with respect to whether or not this was a hate crime," Gordon Johnson, special agent in charge of the FBI field office in Baltimore, said at a news conference Sunday.
COLLEGE STUDENT KILLED IN KNIFE ASSAULT IN MARYLAND
Collins, a Bowie State University student, was stabbed early Saturday while visiting friends at the College Park campus. He was waiting for an Uber with two friends when Urbanski approached the group screaming, "Step left, step left if you know what's best for you," according to charging documents.
Collins reportedly said "no" and was stabbed in the chest with a folding knife, according to the documents. Officers found Urbanski sitting on a bench about 50 feet from where Collins fell, with a knife in his front right pocket. Police said the suspect had been drinking.
Collins had just been commissioned as a second lieutenant in the U.S. Army and would have graduated Tuesday from Bowie State University, police said.
The Associated Press contributed to this report.