Man, Woman Accused of Trying to Enter Fla. Air Force Base Illegally With Weapons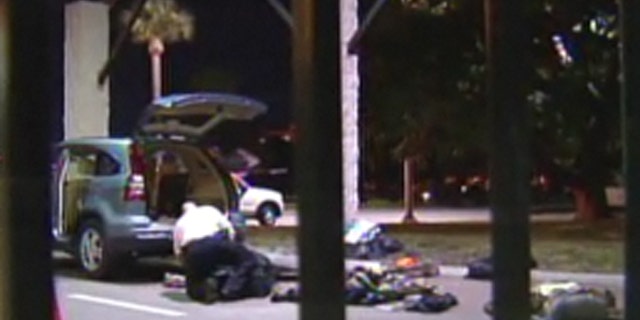 Military-style gear and weapons were found inside the vehicle of a man and woman who attempted to gain illegal entry to MacDill Air Force Base in Florida on Monday, the military said.
The pair inside the car were taken into custody after trying to access the base by presenting phony military identification to a security guard around 5 p.m. Monday, Air Force Col. Dave Cohen told reporters Tuesday.
Upon searching the couple's car, officials found three handguns, three rifles and some ammunition, Cohen said.
Col. Dave Cohen said Tuesday that the man is Caucasian and in his mid-20s. He is a member of the military who was listed as absent without leave, Cohen said. The female is also Caucasian and in her mid-20s and has no military status. The military has not released their names.
Base public affairs officer Senior Airman Katherine B. Holt said no explosives were found in the car.
Cohen said the security at MacDill was never breached.
"At no point was the security of MacDill Air Force Base breached. The system worked exactly as it was supposed to," Cohen said.
He said the two suspects have been cooperative. There is no indication that it was a terrorist act, Cohen told reporters at a news conference Tuesday.
The base is home to U.S. Central Command, which runs the U.S. wars in Afghanistan and Iraq.
The Bayshore Gate is closed but the rest of MacDill, including the Dale Mabry Gate, is operating normally.
Click here to read more on this story from MyFoxTampaBay.com.
The Associated Press contributed to this report.