Man severely beaten in Angels Stadium parking lot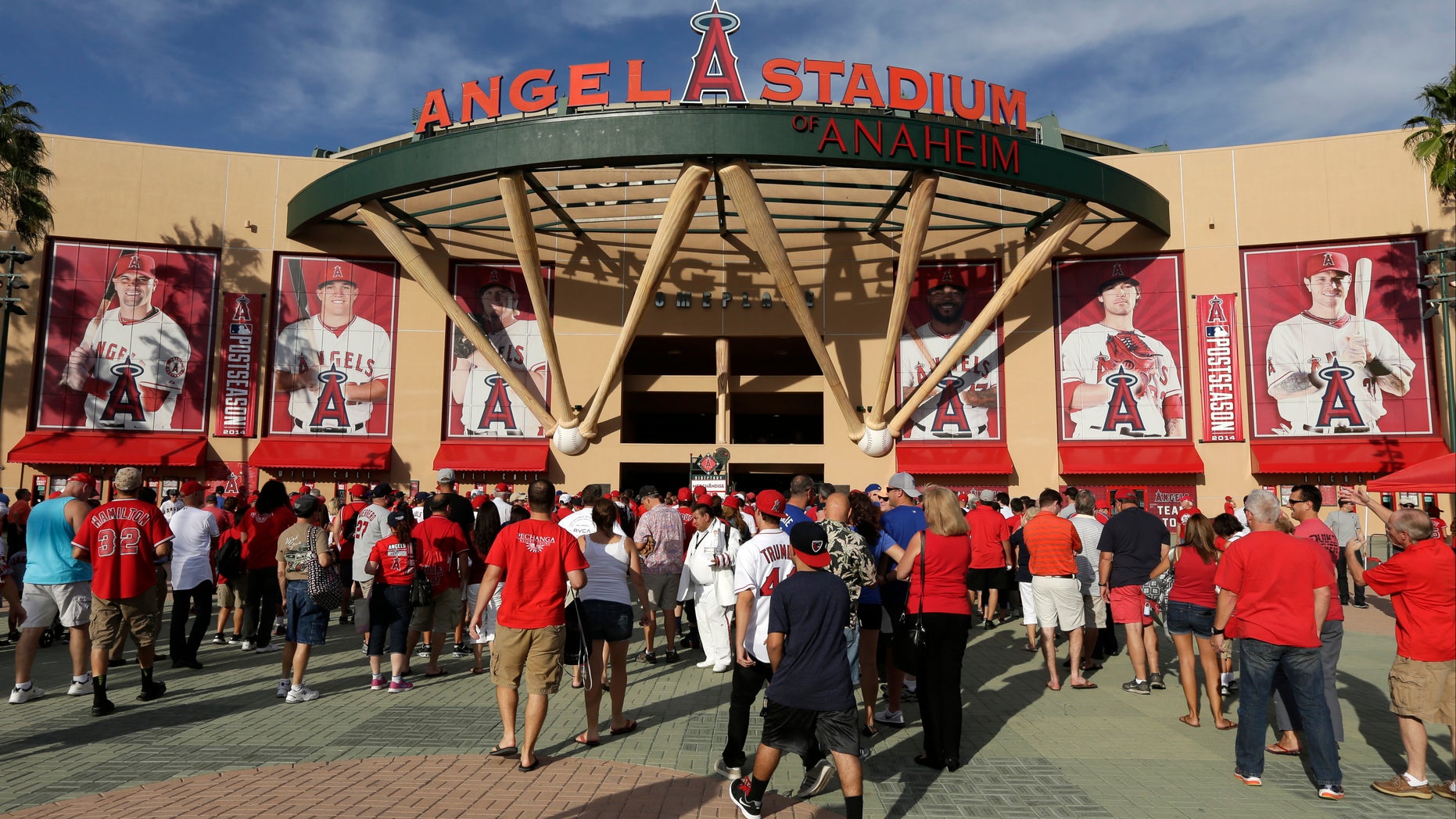 Police are searching for three men suspected of beating a man in the Angels Stadium parking lot in what appears to be an unprovoked attack.
Lt. Bob Dunn says Anaheim police officers found the 43-year-old Huntington Beach man unconscious Friday night.
Dunn said the man and his relative were walking to a car after the Angels' playoff game against the Kansas City Royals when they were attacked for no apparent reason. Dunn told the Orange County Register there's no evidence of an argument or altercation leading to the attack, or whether it had anything to do with team rivalries. Extra officers were on patrol for the post-season game, Dunn said.
The male relative was not injured, but the victim is hospitalized in critical condition. His name hasn't been released. A report early Monday erroneously identified the victim as an officer for the Los Angeles Police Department.
The Associated Press contributed to this report.