Man pleads not guilty in stabbings of NYC woman, 3 children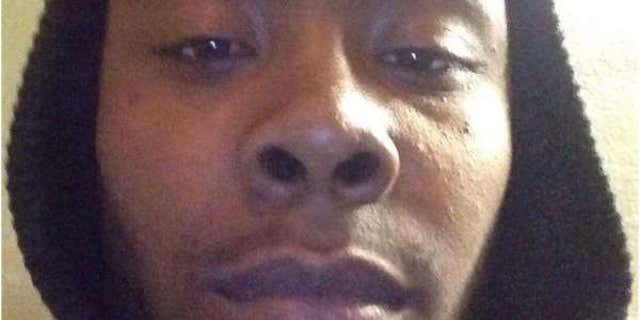 NEWYou can now listen to Fox News articles!
A man arrested in the stabbings of his girlfriend and her three small children was arraigned Sunday on murder and attempted murder charges in a New York City court.
Michael Sykes, 23, appeared before a judge in Staten Island criminal court and pleaded not guilty, the Associated Press reported. He was ordered held without bail and due back in court Tuesday.
He was arrested Saturday following a four-day manhunt after the brutal kitchen-knife stabbing at a New York hotel used as homeless housing.
Sykes was last seen on surveillance footage Wednesday heading to the Staten Island ferry shortly after the attack, and a call to his mother to say he'd killed his girlfriend and was going to kill himself, police said. But he took the ferry back to Manhattan and had been traveling through Brooklyn and Queens.
Sykes is accused of killing Rebecca Cutler, 26, her 19-month old daughter Ziana and 4-month-old Maiyah in the attack at a Ramada Inn on Staten Island. Two-year-old Miracle was in critical condition, but was stable. Sykes was the father of Maiyah.
He was caught in Queens Saturday afternoon and brought back to a police precinct on Staten Island. He was arrested on three counts of murder, attempted murder and robbery charges. According to the New York Post, tips led U.S. Marshals to the Astoria neighborhood where Sykes was believed to be hiding.
Sykes was placed in police custody Saturday night.
Prior to the attack, Sykes was seen buying a can of Coke and a Pop-Tart from a deli near the hotel, a worker told the Staten Island Advance earlier this week.
"He looked like he was doing something wrong," the worker, Sammy Abdul, told the newspaper. He said Sykes used Cutler's food assistance card to pay for his purchases and "his hands were shaking, he was looking to his back."
Hotel surveillance video shows Sykes entering Cutler's hotel room before 9 a.m. Wednesday and leaving four minutes later. Police said there was no history of domestic violence between the pair, but there was a report filed a day before the stabbing after he was accused of stealing Cutler's phone, claiming she was contacting another man.
Chief of Detectives Robert Boyce said no one heard or saw what allegedly happened.
A housekeeper found the injured family and called police. Cutler had been stabbed more than 40 times; the girls more than five times each. Cutler's family was not doing well. "They're taking it hard, really hard," her uncle, James Mathis, told WABC-TV.
Mathis said the lone child who survived the attack was doing "pretty good," according to the New York Post. The Administration for Children's Services is still determining who will retain custody of the child.
Cutler had been placed in the hotel by the Department of Homeless Services on Dec. 6, city officials said. New York City Mayor Bill de Blasio said after the attack the other 28 families at the hotel were being relocated and it would no longer be used, and that other hotels used for homeless services would be given access to free 24-hour security.
About 2,600 homeless New Yorkers, including 637 children, stay in 41 hotels citywide for an average of about two weeks while officials determine whether they can be placed more permanently in other city facilities, officials said.
It was the third stabbing death at a homeless shelter in several weeks, prompting the New York State Office of Temporary and Disability Assistance to send city officials a letter demanding "immediate action" to protect residents.
"This is the third incident of horrific violence in one of your facilities in less than a month," wrote executive director Sharon Devine. "We expect and demand that you take immediate action to protect shelter residents."
The Associated Press contributed to this report.