Man in 'cocaine' shirt and hat spraypainted the word all over Bourbon Street, court documents say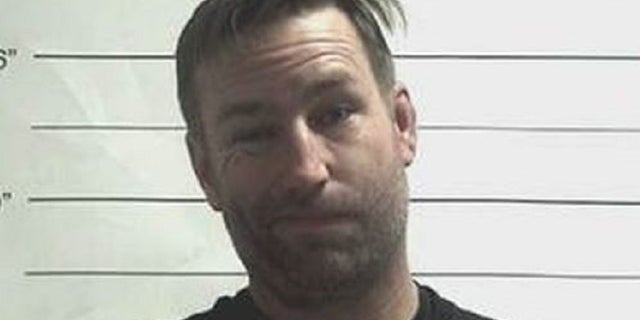 A man from California is accused of having spraypainted the word "cocaine" in several spots earlier this month on Bourbon Street in New Orleans -- while wearing a shirt and a hat with the word "cocaine" written on them, police said.
The suspect, identified as 45-year-old Sean Harrington, was reportedly captured Dec. 3 on security cameras spraypainting the word at spots along Bourbon Street, which is considered a historic landmark, according to a warrant for his arrest.
Court records cited by the Advocate of New Orleans indicate Harrington is originally from Pasadena, Calif..
A MOVE TO BAN MANY VACATION RENTALS IN NEW ORLEANS
Around 2:20 a.m. Dec. 3 two patrol officers spotted Harrington wearing the shirt and hat, the Times-Picayune of New Orleans reported.
The officers later spotted the word "cocaine" spraypainted on the ground near Bourbon and St. Louis Street at least five times -- on the side of a curb, and on several trash cans, according to the arrest warrant. Another man said he saw someone spraypaint the doors of 418 Bourbon Street, the warrant said.
Officers then found Harrington with a white spray-paint can allegedly in his possession, the arrest warrant stated. Authorities arrested Harrington two days later, after further investigation.
BURGER KING THIEF ARMS HIMSELF WITH CHAIR, DEMANDS FOOD
Harrington faces two counts of criminal damage to property of a value less than $500 and one count of criminal damage to a historic building or landmark, the Times-Picayune reported. His bond was set at $500 and he was appointed a public defender, according to court records.
Jail records cited by the Times-Picayune say Harrington was released from custody Thursday, pending further legal action.