Pennsylvania man, 76, charged with killing wife who vanished in 1981
The unsolved murder of a Pennsylvania woman may have been put to rest after nearly 40 years as police charged her husband with murder on Thursday.
William Korzon, 76, was charged with criminal homicide in the death of his wife, Gloria, who was last seen in 1981 working at an electronics plant in a Philadelphia suburb. She was declared dead in 1997.
Korzon pleaded not guilty to killing his wife and told reporters as he left Jamison district court that as far as he knew, "she went to Florida," and he had no idea where her body could be.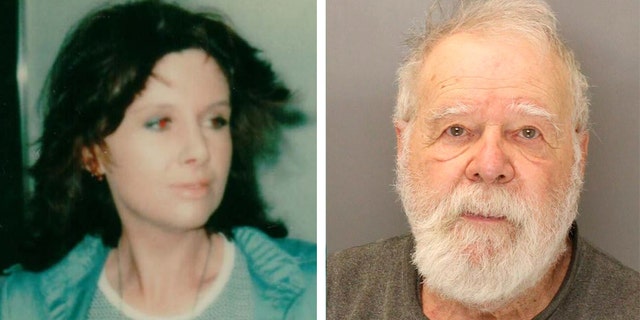 However, a police affidavit filed in court depicted a very different story.
OHIO POLICE PEG PERSON OF INTEREST IN CASE OF MISSING BOY, 14
Korzon married his wife in 1967, but according to police, their marriage was riddled with abuse.
Just a year after they married in Massachusetts, Korzon was admitted to a psychiatric facility for allegedly threatening to kill his wife.
They moved to Pennsylvania the following year where the alleged abuse continued, with Gloria documenting it all in letters to her attorney.
"During these incidents of domestic violence, Gloria suffered multiple injuries, including a broken arm, a broken collarbone, damage to her nasal bone and a black eye. Many of these injuries required hospitalizations," police said in the affidavit.
Gloria was last seen on March 6, 1981, while working at an electronics plant in Horsham. Police said Korzon contacted her employer several days later asking that his wife be terminated because of mental and physical health problems.
According to police, Korzon "engaged in a series of actions to lie, conceal and profit from" the killing of his wife in the years following her disappearance, including forging checks with her signature, filing a joint tax return months after she was last seen and even sending a Mother's Day card on Gloria's behalf to her mom.
CLICK HERE TO GET THE FOX NEWS APP
"Korzon further admitted that following the date that Gloria was last seen alive, he forged Gloria's final paycheck, credit union check and tax return so that he could illegally access Gloria's money," the affidavit stated.
Korzon reportedly admitted to police earlier this year that he had abused his wife for several years, even breaking her collarbone once. He's also alleged to have asked investigators: "Did you find the body?"
Korzon also was charged with solicitation to commit criminal homicide after police said he plotted to kill a Warrington Township Police sergeant who investigated his wife's disappearance.
The Associated Press contributed to this report.