Man avoids jail by faking illegal immigrant status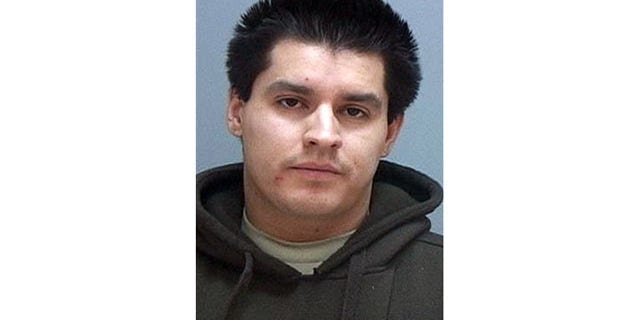 SALT LAKE CITY – A Utah man hatched a creative scheme to avoid going to prison on a drug charge: He lied to authorities and said he was an illegal immigrant so he could get deported to Mexico and evade time behind bars.
The jig was up, however, when 27-year-old Jaime Alvarado returned to the U.S. using his passport and was arrested again by Salt Lake City police.
The tactic exploited a system in which law enforcement officials sometimes prefer deporting illegal immigrant offenders instead of adding to an already overloaded prison system.
At the time of his initial arrest, Alvarado claimed he was Saul Quiroz and had emigrated from Mexico illegally. He is actually an American citizen.
On Feb. 3, he admitted to a state judge that he had lied about his identity because he was afraid of leaving his daughters with an imprisoned father. He requested leniency for the crime he had pleaded guilty to prior to his deportation — a second-degree felony for possession of cocaine and heroin with the intent to distribute — that carried a prison term of up to 15 years.
"I have a good job right now, a lot of little girls waiting for me and a family that will support me," Alvarado said in a letter to the judge. "It's my first offense and my last. I want to spend the rest of my life with my kids!"
But Wednesday, Salt Lake County prosecutors charged Alvarado with an additional felony and a misdemeanor for lying about his identity in 2010 to the judge, police officers and federal immigration officers. A $50,000 warrant has been issued for his arrest, since Alvarado failed to report to state authorities in June after U.S. Immigration and Customs Enforcement officers determined he was legally present in the country.
An attorney has not been appointed for Alvarado, and a current phone number cannot be located for him.
Immigration and Customs Enforcement spokeswoman Lori Haley said the agency is aware of the case, which is still under investigation. Agency officials also said it's not infrequent for people to lie about their nationality or claim to be illegal immigrants, either to evade prosecution or avoid incarceration or conditions of probation.
Rishi Oza, an immigration attorney with the Cleveland-based firm of Robert Brown LLC, said Alvarado's plan is "not a risk I'd ever want to take because you're creating a bigger hole for yourself." Along with the additional charges leveled against Alvarado, there is also the chance that a person could be forced to serve their prison sentence and then get deported.
"I have never seen something like this happen. More often than not, the situation works the other way — a person claims to be legal to avoid detection," Oza said. "I have never seen an American citizen try to get deported."
___
Josh Loftin can be reached at http://twitter.com/joshloftin .