Man arrested outside NYC tunnel pleads guilty to weapons charges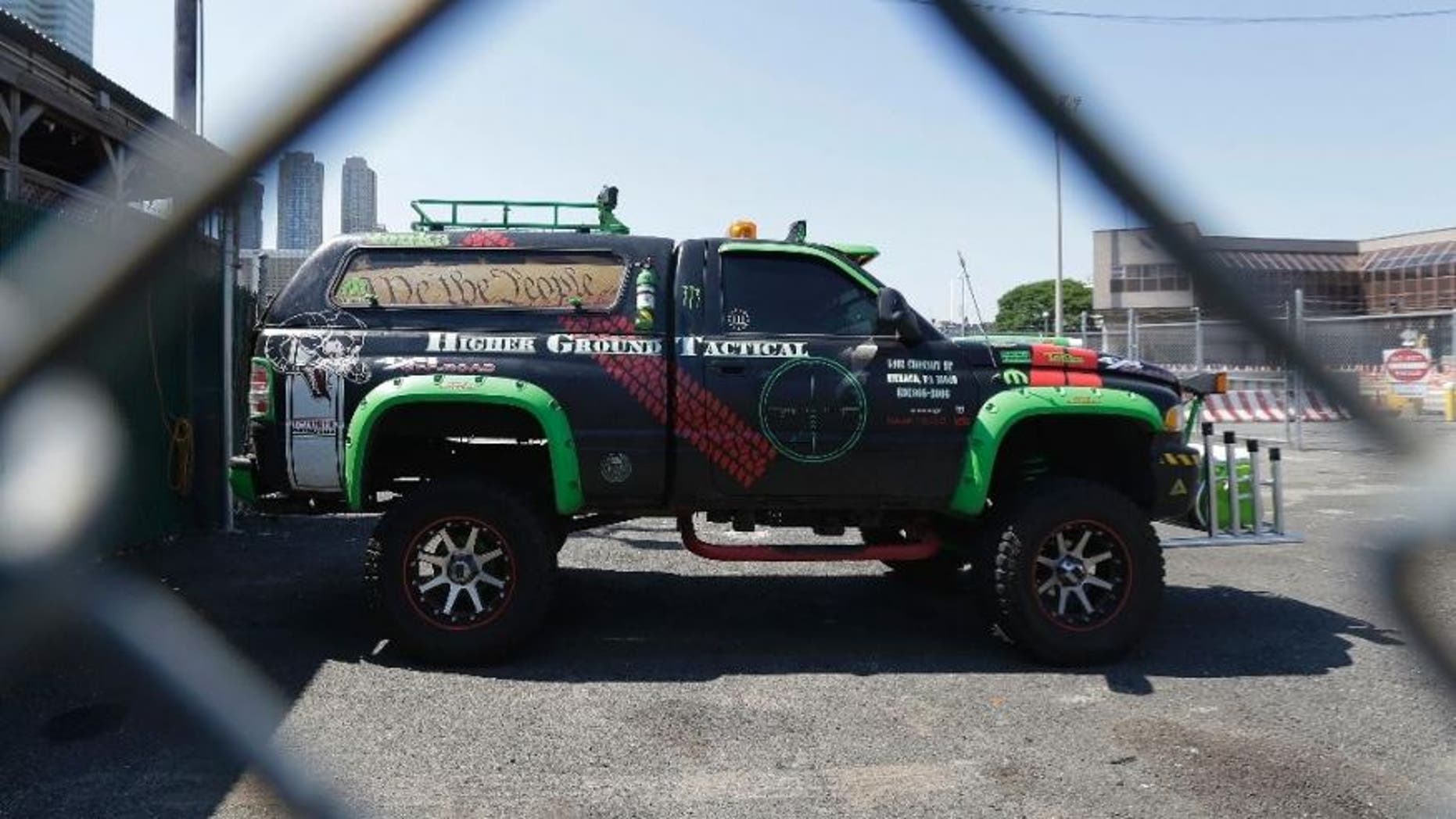 A Pennsylvania man pleaded guilty on Monday to weapons charges after he was arrested last year outside the Holland Tunnel in New Jersey during a self-described mission to rescue a teenage girl from a drug den.
John Cramsey and two others were arrested with a vehicle full of weapons on en route from Pennsylvania in June 2016.
The defendants argued the truck was pulled over because of its Second Amendment decorations; however, officials said the truck was pulled over because it had a crack in the windshield and had objects hanging from the rear view mirror.
FEDERAL LAWMAKERS SEEK TO DEREGULATE GUN SILENCERS
Police found a semi-automatic, military-style rifle, a shotgun, five handguns and tactical gear.
Cramsey pleaded guilty to unlawful possession of a gun and possession for an unlawful purpose, each of which carry a maximum sentence of five years, with no parole for a year. Cramsey said he would do it all again, but more carefully.
Acquaintances said Cramsey became an anti-drug crusader after his daughter died of an overdose.
UK COURT BLOCKS EX-GENERAL'S BID TO PROSECUTE BLAIR
"I would have carried her out if I'd had the chance. I still would to this day. If I'd had to leave my truck there and run to get that girl, I would have," Cramsey said after the hearing.
New Jersey does not recognize carry permits from other states and guns in cars must be kept locked and unloaded in a secure container.
The Associated Press contributed to this report.