Man arrested in ex-Playboy model's murder released from prison month before attack, father seeks probe
The man charged with murder Wednesday in the death of a former Playboy playmate who was found strangled in her apartment last week had been release from jail a month prior to allegedly committing the crime, reports say.
Jonathan Wesley Harris, 30, served three years in prison for robbery and had a history of drug and assault arrests, though most of them had been dismissed or withdrawn, the Philadelphia Inquirer reported.
Harris was arrested in Pittsburgh in the death of Christina Carlin-Kraft, 36, who was found dead in her Philadelphia-area apartment last week. Investigators believe Carlin-Kraft and Harris hadn't met before the night of her death.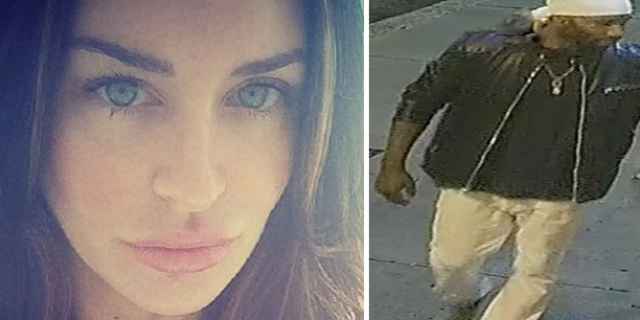 Stuart Kraft, Christina's father, told the Philadelphia Inquirer on Thursday her daughter "was her usual self, full of zest," when the pair had dinner on the Jersey Shore two weeks ago.
He said he was shocked to hear Harris had been released about a month before he was arrested in his daughter's murder.
"Someone needs to be held responsible for her death," he told the newspaper. He said he was considering hiring a lawyer as well to investigate Harris' release.
Carlin-Kraft was found dead on Aug. 22 in the bedroom of her condo in the upscale suburb of Ardmore, located just west of Philadelphia. Her cause of death was ruled "ligature strangulation."
Investigators said that in the early hours on the day she was killed, Carlin-Kraft left her apartment, and was seen on surveillance video meeting Harris and entering a vehicle together. Investigators said the two returned to her apartment about an hour after meeting.
A text message helped lead Harris to police, authorities said.
"I just met this sexy-ass white b----," Harris allegedly texted to an acquaintance. "I'm at her crib in Ardmore."
Harris left the apartment at around 5 a.m.
Authorities were still searching for Andre Melton, 31, who is accused of burglarizing her apartment days before Carlin-Kraft's murder, according to the Inquirer. It wasn't clear whether the burglary and the murder were related.