Man accused of decapitating wife, dogs and self-mutilation leaves hospital for jail cell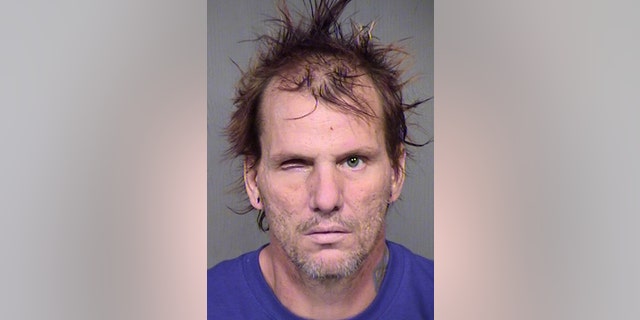 NEWYou can now listen to Fox News articles!
PHOENIX – A man accused of decapitating his wife and their pet dogs before mutilating himself has gone from a hospital bed to a jail cell.
Phoenix police identified the man as Kenneth Dale Wakefield.
Police say he was in a county lockup Sunday on $2 million bail after being booked on one count of first-degree murder and two counts of animal cruelty.
Investigators say Wakefield killed Trina Heisch and their two dogs and stashed the bodies in a closet.
They say he then gouged out one of his own eyes and cut off his left hand at the forearm.
The grisly scene was discovered July 25 by a neighbor who went to check on Heisch and said Wakefield came to the door naked, covered in blood.
It wasn't immediately clear if Wakefield had an attorney who could comment on the case.